Thu., June 16, 2011
ITD board votes unanimously to eliminate 10-minute delay rule for megaloads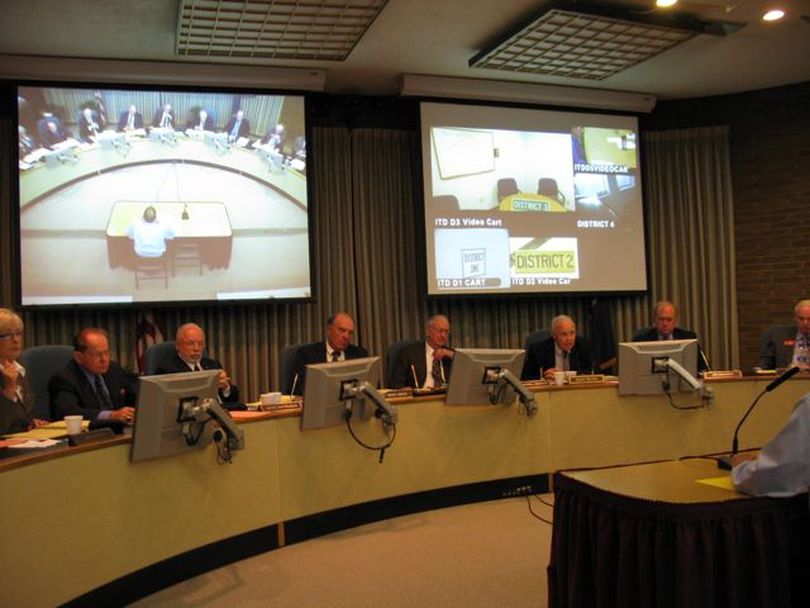 The Idaho Transportation Board has voted unanimously to eliminate the 10-minute limit on delays from oversized loads traveling Idaho roads. "We don't like any more delays than we have to have, but sometimes it becomes necessary to move big equipment," said ITD Board Chairman Darrell Manning. "Commerce is important in the state of Idaho, especially right now."

Manning said he doesn't think the rule change - which takes effect July 1 - will have any effect on the pending contested-case process for 200-plus proposed megaloads to travel on U.S. Highway 12 in north-central Idaho, though a central point of the objections to the permits has been that the traffic plan couldn't comply with the 10-minute limit on traffic delays. ITD board member Jim Coleman said, "The issue is we have conflicting rules, basically." One rule requires traffic control plans for major projects, and the department interprets its requirements for those as falling back on the 15-minute delay rule for road construction projects. "Then we have this rule that says a 10-minute delay," Coleman said. "Now they're just consistent. I think that's the way they should be."

Regina Phipps, the department's vehicle size and weight specialist, said projects that don't submit traffic plans shouldn't be an issue, because "usually, in those instances, they don't have any delay problems anyway."

ITD board member Jan Vassar asked why the rule change didn't include fee revisions to ensure that fees for oversize load permits cover the departments staffing costs to process the permits. Deputy Director Scott Stokes said a review of those fees is still in the works. "We still haven't finaled this out. It could be another month or two," he said.
---
---