Tue., Oct. 2, 2012
Cronin on reforms: 'It's a bait-and-switch con'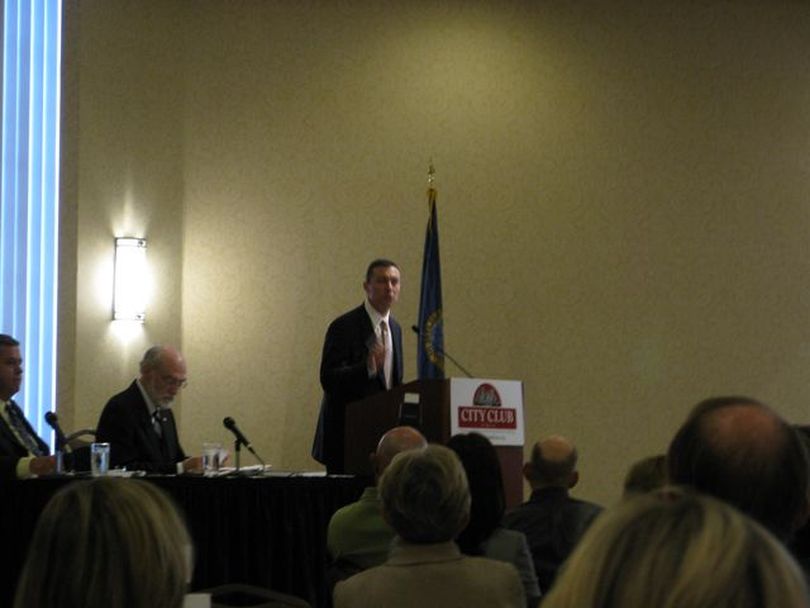 Rep. Brian Cronin, D-Boise, in his opening statement today, said the "Students Come First" school reform laws were not reforms. "They turned a temporary fiscal crisis into long-term permanent underfunding," he said, charging that they were used by political leaders to justify under-funding schools. "The process by which this scheme was concocted violates every principle of good lawmaking," Cronin said. "It excluded the experts." As a result, he said, Idaho teacher morale dropped, and the number of Idaho teachers leaving the profession soared. "When teachers are demoralized and devalued, it's Idaho's children who pay the price ... as we witness a mass exodus of some of our best and brightest teachers," Cronin said.

"The so-called Students Come First was never about students," Cronin declared. "The Luna laws were a fiscal crisis plan, not a reform plan." He called the reforms a plan for "education on the cheap."

He said, "Laws that mandate spending don't generate money. Taxes generate money. ... The Luna laws created new spending but don't tell us where that money comes from. (Initally), in a rare moment of candor, we were told that that money would actually come from laying off teachers. ... Now they just don't say it any more." He said, "It is a shell game. It is a bait and switch con."

Said Cronin, "Here's the net effect of the Luna laws. We will have fewer teachers, but more laptops." Or, he said, districts that don't want to cut teachers will ask local voters for property tax override levies, as close to 80 percent of Idaho's school districts already have. Cronin called those locally approved new property tax levies "a 26 percent tax increase, just since the Luna laws were rolled out." He said Idaho's electorate has been "voting with their feet and voting with their wallets" to say they want schools better funded.

---
---