Wed., July 3, 2013
ITD maintenance workers complete second duckling rescue in a month
The Idaho Transportation Department's Incident Response team responded to an unusual emergency on Friday: Ten ducklings that had fallen into a drain at the Exit 50 A-B ramp of I-84, next to the soundwall of the Flying Wye bridge.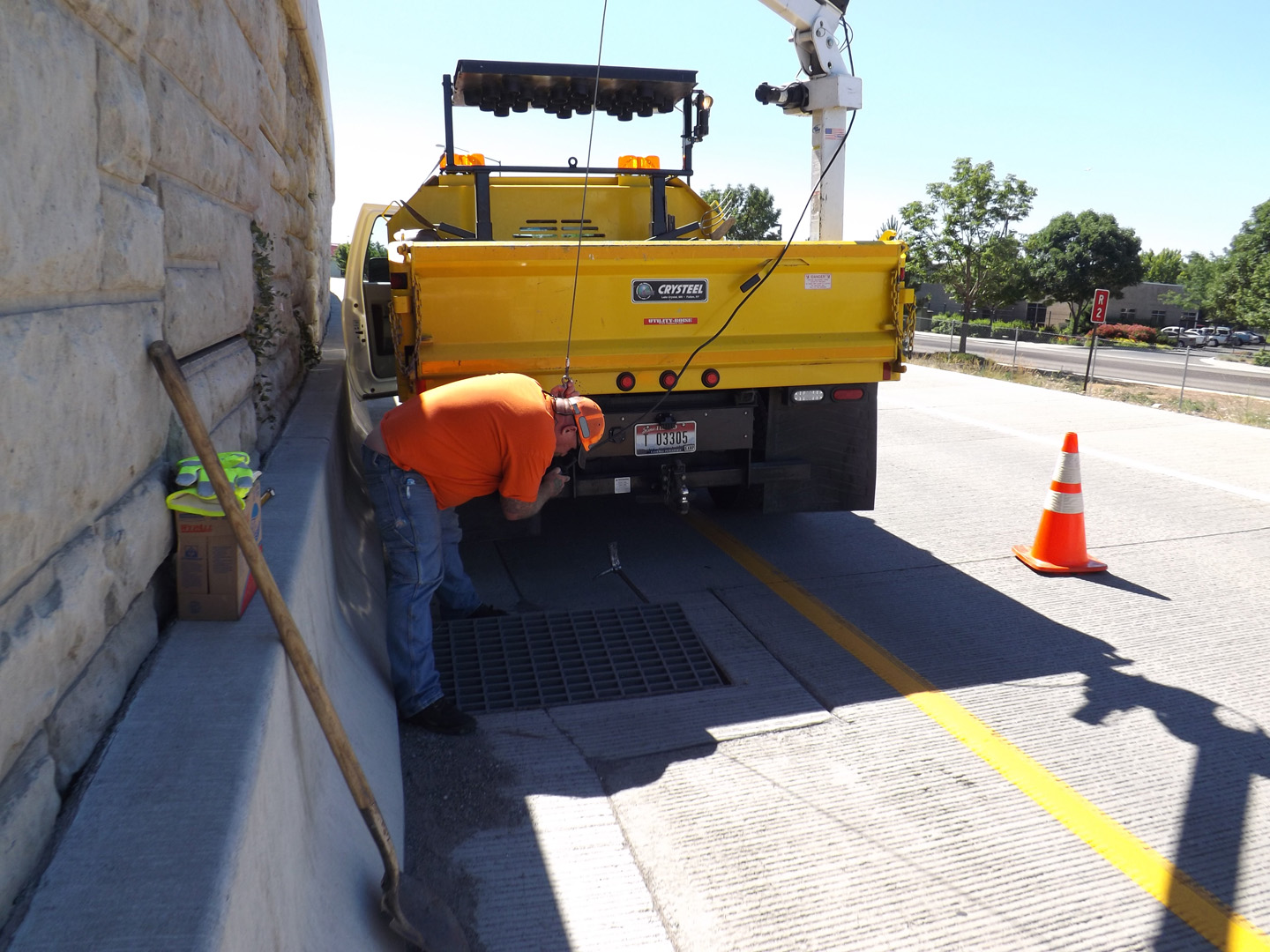 A passing motorist reported the ducklings had fallen into the drain; ITD workers arrived on the scene eight minutes later. They used a hoist mounted on the back of their maintenance truck to pull off the drain cover, and two workers then rigged up a bucket and rope and dipped out nine of the ducklings.
The 10th remained trapped; worker James Cherry dropped down into the drain, which was 7 feet deep, to try to rescue it, but it went too far up the pipe and was unreachable. The nine rescued ducklings were then returned to a stormwater retention pond at the Flying Wye, where they swam safely out with their mother.
It was ITD's second duckling rescue in a month; the first came when a mother duck and her brood fell into a storm drain on the grounds of ITD's headquarters in Boise.
---
---