Fri., April 24, 2015
The week that was…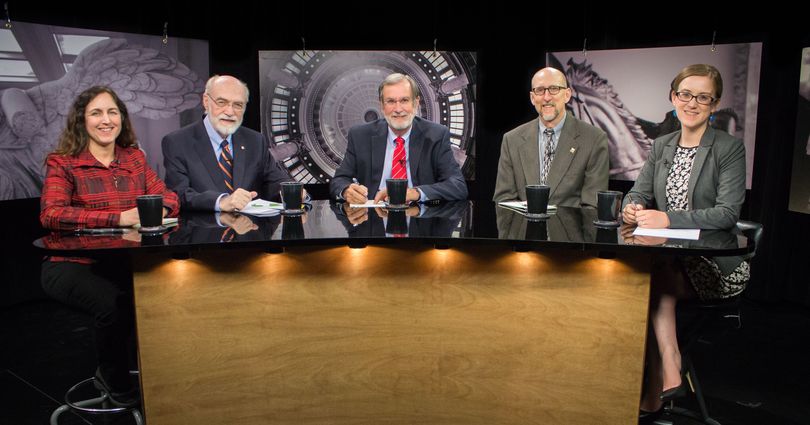 On tonight's "Idaho Reports," I join Jim Weatherby, Marty Peterson, Bill Manny and co-host Melissa Davlin to discuss the Idaho political developments of the past week, from prospects for a special session of the Legislature to anti-federalism and its role in Idaho's political history. Also, Davlin and producer Seth Ogilvie, who traveled to Sandpoint and back this week, interview Shahram Hadian, an anti-Islam pastor from Washington state who opposes child support enforcement legislation in Idaho; and freshman Rep. Sage Dixon, R-Ponderay.
Hadian told Idaho Reports that his message to the 155,000 Idaho families whose child support payments are at risk because Idaho hasn't conformed its rules to federal law is that the risk is worth it. "I would say to those families, would you rather have short-term gain or lose our liberty long-term?" he said. Also, Davlin reports on her blog here that when Sen. Sheryl Nuxoll, R-Cottonwood, testified against the child support enforcement bill in a House committee, including raising concerns about Sharia law, she was reading verbatim from a memo Hadian gave her on his concerns about the bill.
The show airs at 8 tonight; after it airs, you can watch it here online any time. It also re-airs Sunday at 10:30 a.m. Mountain time, 9:30 Pacific. Even though the legislative session has ended, the action hasn't, and "Idaho Reports" will continue airing through May.
---
---