Fri., July 17, 2015
Voters with or without disabilities invited to try out new accessible voting machines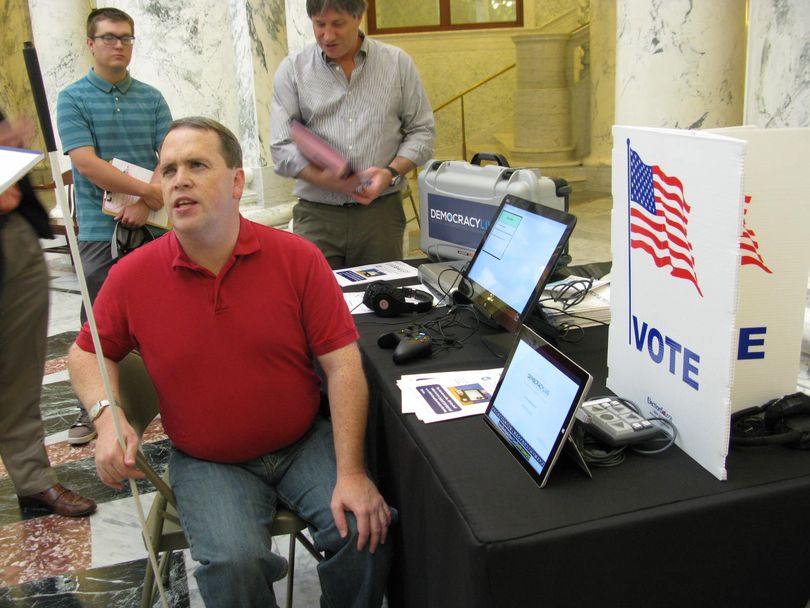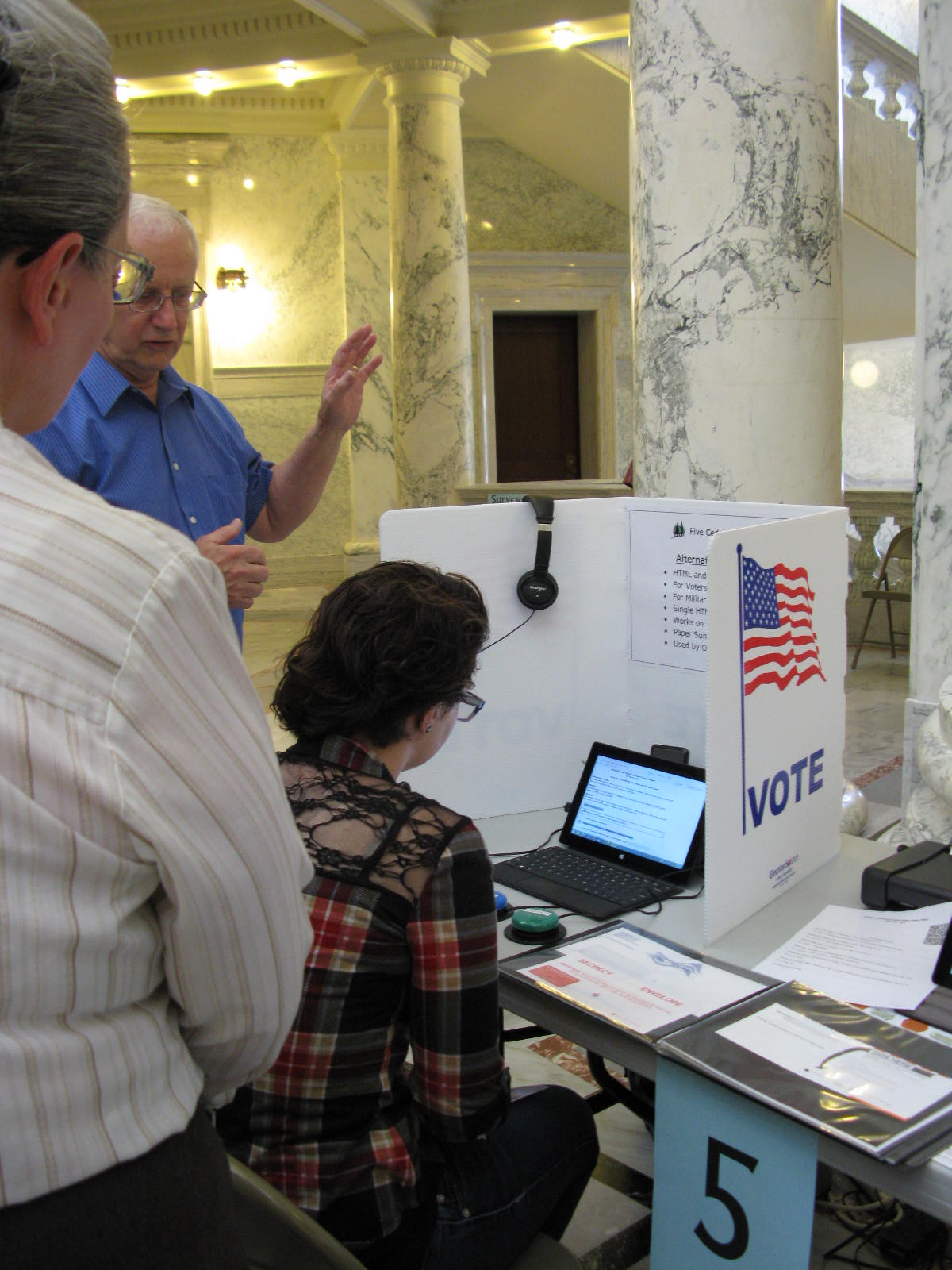 Since 2004, Idaho has been required to have at least one voting machine that works for people with disabilities – from blindness to lack of motor skills – in every one of its in-person polling places, and it has about 1,000 of them. But now they're nearing the end of their useful life, and as the state looks at certifying new machines, it's inviting people with or without disabilities to try out five new models at the state Capitol today. "It's for anybody that has difficulty seeing or marking a ballot," said Jim Mairs, Help America Vote Act coordinator for the Idaho Secretary of State's office, "and the general public – anybody can vote on it if they want. I always do." You can read my full story here at spokesman.com.
The new machines – and the existing ones – even feature a "sip and puff" feature for people who use their breath to activate their wheelchairs. Some of the new ones operate on tablets; others are touch-screen devices. All are being demonstrated from 10 a.m. to 4 p.m. in the second-floor rotunda of the state Capitol today for people to try out and submit their comments. "We really want to see: Is this viable? Can people vote on it?" Mairs said.
The demonstration is part of today's festivities marking the 25th anniversary of the Americans with Disabilities Act, which kicks off with opening ceremonies in Capitol Park at 11, a hands-around-the-capitol event at 11:20, live music, food trucks, information booths, giveaways and speeches, including a keynote address from longtime Idaho disability activist Kelly Buckland.
---
---