Tue., June 2, 2015
Longtime Rep. Kitty Gurnsey dies at age 87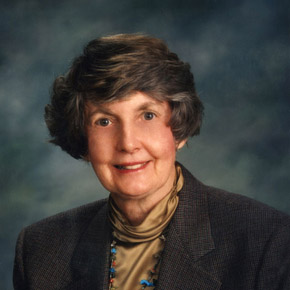 Kitty Gurnsey, the longtime state lawmaker and JFAC co-chair who was the last Republican to represent Boise's North End, died Sunday at the age of 87. When Gurnsey was first elected to the Idaho House in 1974, defeating an incumbent in the GOP primary, she was one of just nine women serving in the Idaho Legislature. Both her grandfathers, Robert Halferty and Frank Wallace, served in the Legislature before her; after her, her sister Bev Montgomery served from 1999 to 2002.
In Gurnsey's 22 years in the Legislature, she sponsored the legislation that established state-supported kindergarten in 1976; opposed the One Percent Initiative in 1978; and was an outspoken education supporter, though she lost the support of the Idaho Education Association in the late 1980s for backing school budgets that were tighter than the teachers group favored. The Idaho Statesman in 1996 wrote that she "brought a flair for numbers and an institutional memory that outlasted three governors and five speakers," and called her "the most powerful woman in state government." When the newspaper endorsed her in her last campaign in 1994, it called her a "fiscal conservative but a strong supporter of education."
Gurnsey was a native of Donnelly, where she grew up on a ranch and graduated from McCall-Donnelly High School as valedictorian before attending a business college in Spokane. She and her late husband Vern had three children. She earned a bachelor's degree in business administration in 1976 from Boise State University, where her collected papers are housed. Her North End legislative district has been represented entirely by Democrats since her retirement.
Reporter Melissa Davlin of Idaho Public TV spoke with current JFAC Co-Chair Maxine Bell, R-Jerome, about Gurnsey today; you can read her remembrance here.
---
---