Tue., July 19, 2011
Captain Planet movie is green lighted. Yes!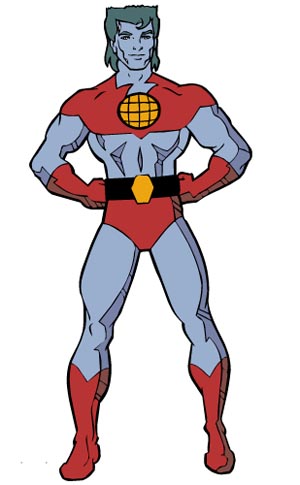 Ah, memories. Growing up, I watched Captain Planet and the Planeteers, a show that made environmentalism look very cool. Now, blogging seems more courageous. But the story of five young people from every corner of the Earth who are chosen by Gaia (voiced by Whoopi Goldberg!) to save the planet is slightly informative, often hilarious. When their forces unite, they summon a dude with a grass-green mullet and a sunlight globe insignia on his chest that flickers and turns grey if exposed to pollution.

See, very cool.

And now there will be a movie.

From the Huffington Post:


"Captain Planet, he's our hero..." All children of the 90's, rejoice. Earth, fire, wind, water, and... heart, have united to bring back Captain Planet. Or rather, "Transformers" producer Don Murphy and business partner Susan Montford have united to bring back the eco-hero, this time to the big screen.
"Captain Planet and the Planeteers" was a children's cartoon created by Ted Turner in the 1990's. It encouraged environmental awareness, following five global youths who solved environmental crises. When they needed extra help, they summoned Captain Planet, a rather strapping blue superhero, who turned the mullet into a heroic hairstyle.
Guest voices included Whoopi Goldberg, Meg Ryan, Martin Sheen, Edward Asner, and Sting.

Full story HERE.
---
---