Fri., June 27, 2014
A historic front page of the Spokane Daily Chronicle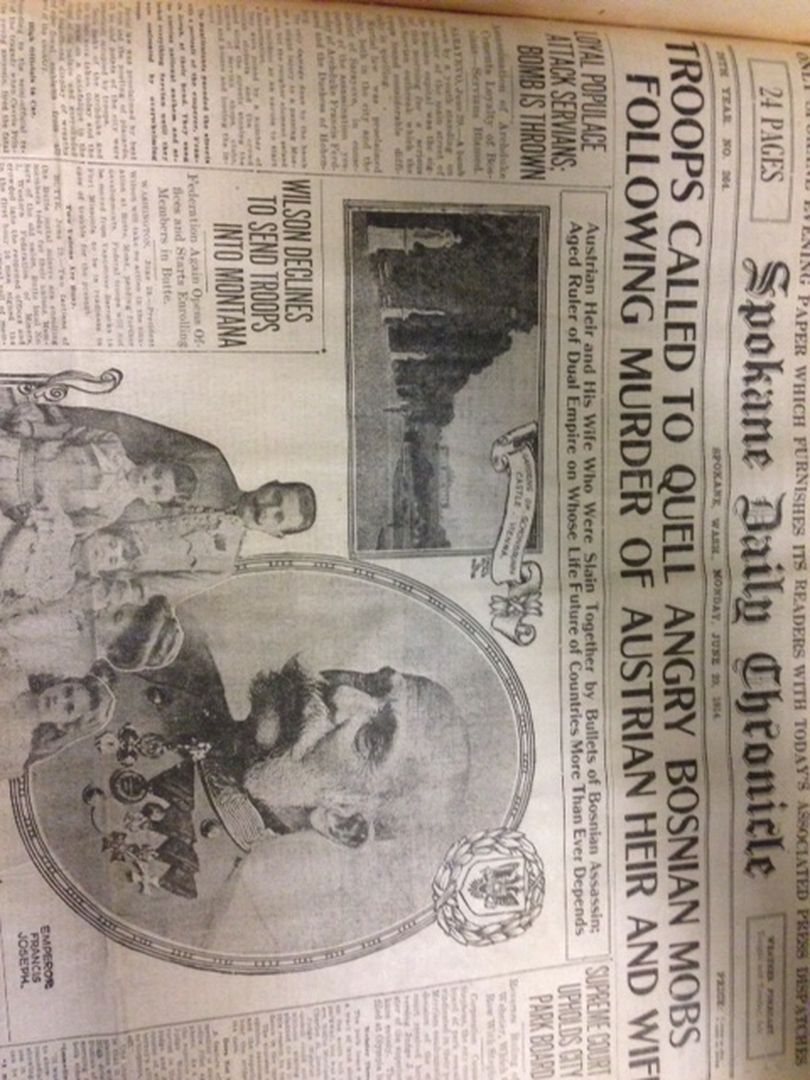 Archduke Franz Ferdinand and his wife Sophie were assassinated by a Serb nationalist on June 28, 1914. The Chronicle's front page illustrates the attention paid to the events which prompted World War I.
Today, Associated Press filed the following story of how the momentous event is being noted in Europe.
SARAJEVO, Bosnia-Herzegovina (AP) — Marking the centennial of the beginning of World War I in their own way, Bosnian Serbs have unveiled a monument in their part of Sarajevo to the man who ignited the war by assassinating the Austro-Hungarian crown prince on June 28, 1914.
At the other end of the city, the Vienna Philharmonic orchestra was rehearsing Friday for Saturday's grand EU-sponsored performance planned as a symbolic start to a new century of peace at the place where the century of wars started 100 years ago.
The two evidence testify to the depth of lingering divisions, with one side promoting peace to the tunes of Joseph Haydn's "God save the Emperor" while the other erects a monument to the assassin of the emperor's heir.
---
---