Sun., Sept. 25, 2011
Not as he pictured it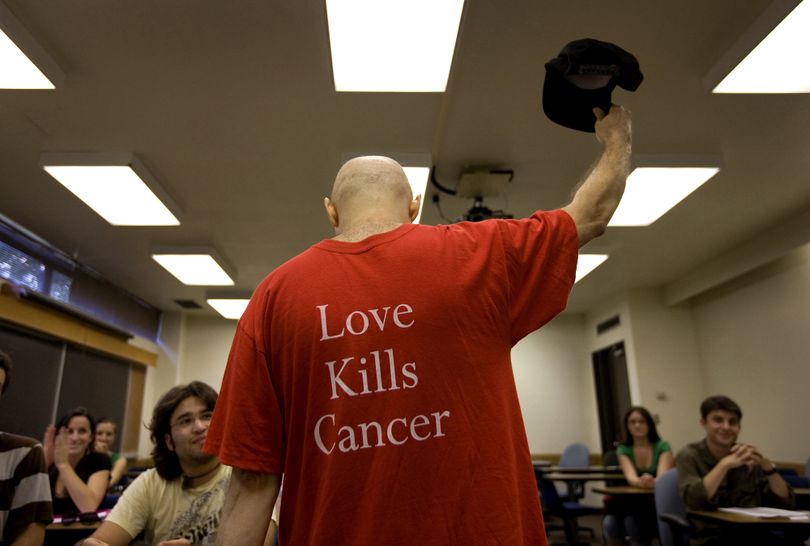 In my Sunday story today, John Kaplan, a former Spokesman-Review photographer, talks about the documentary he's made detailing his cancer journey. The University of Florida photojournalism professor told me he told himself he would quit photographing, and videotaping, the journey if it started not to feel right.
Glad he didn't stop, because the documentary Not As I Pictured is excellent. But it prompts this question:
If you had/have/will have cancer, how do you feel about sharing the journey with others?
(Photo courtesy of John Kaplan)
---
---