Sun., Dec. 14, 2014
Oh, that Jesus!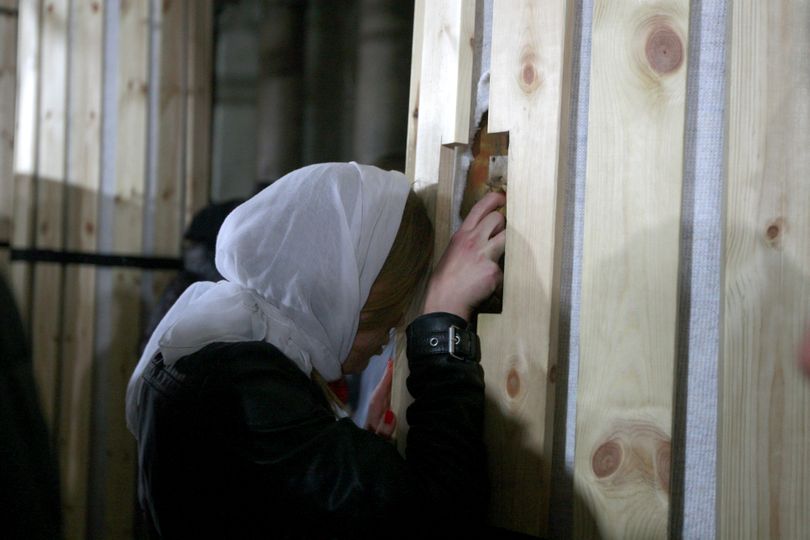 On the this Sunday of Advent,I give you a poem, written by L. Patrick Carroll of Seattle. He shares his words each year at this time - a holy gift for this season of waiting, for light, for hope, for the kid next door.
Since We're Neighbors
Christmas 2014
L. Patrick Carroll
"The Word became flesh and made his dwelling among us." (Jn 1:14)
Literally, he "pitched his tent in our midst . . ."
Lived right next door,
No distance.
Emmanuel . . . God with us --
With a family, dysfunctional like ours,
Unwed mother, bewildered father,
Mostly broke,
With, as in most families,
A crazy cousin in the desert eating locusts,
Making family functions awkward.
Stories say that as a boy, he ran away;
Hid in a temple.
It took his mom and dad, distracted,
A couple days to notice.
We lose our keys, glasses, sometimes our mind,
Rarely a child, as his parents did.
Like most of us, his family didn't understand him,
Worried, wondered, wept for what he might become,
Troubled by his words and wandering.
We try to make him different, distant
Less vulnerable than we so often feel and are,
But no -- Jesus is, was and ever will be,
One of us,
The kid, next door,
Our God, at home
With all the messy mysteries
Of our incarnate life.
(S-R archive photo: A Christian pilgrim touches a column inside the Church of the Nativity, believed by Christians to be the birthplace of Jesus Christ, in the town of Bethlehem )
---
---