Fri., Oct. 24, 2014
Ahhhhh-ctober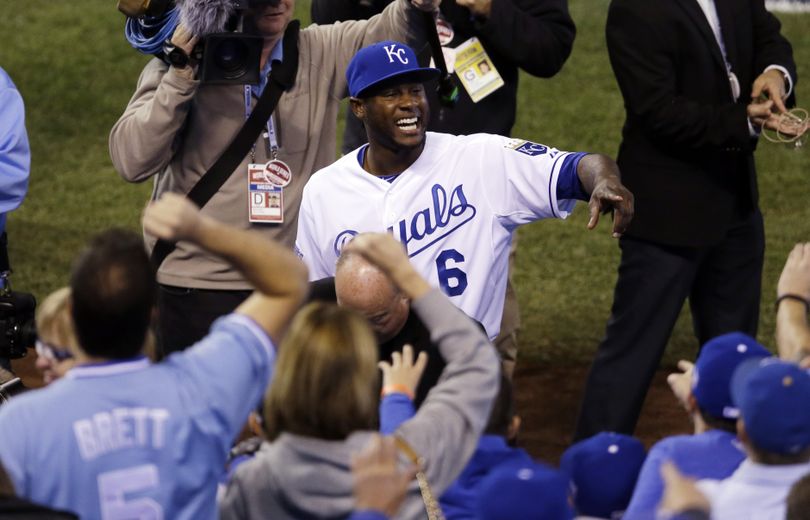 With the insane heat of the summer only a memory and autumn leaves cascading down, October bliss brings lovely days and the World Series.
October brings relief and the grace of baseball – no chains to measure distance, just the crack of baseball bats, balls bouncing into the hands of eager fans and the best mini-series of the year.
We live in a world of increasing chaos and daily violence. But a few hours of America's favorite past time, seems a lovely escape. Tradition has its place.
(S-R photo: Kansas City's Lorenzo Cain celebrates after the Royals' Game 2 win.)
---
---