Wed., Oct. 6, 2010, 2:11 p.m.
Taggart: No Evidence Of Wrongdoing
Former county clerk/county administrator Tom Taggart comments: Having once been in DOTC's shoes, I have been watching this legal challenge unfold over the last year with great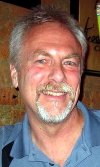 sympathy toward Dan, Mike K, and especially Deedie. I was there when the election department was created and know first hand how important fair and honest elections are to Deedie. Anyone who has ever been involved in the administration of elections can testify that they are messy and that human errors happen. That is true all over the country. It is also clear that there is confusion between federal and state statues and guidelines. It is one thing to want to improve the process by tightening election laws, coordinating state and federal laws and guidelines, adding election department resources, etc. It is something else to sling mud at good and decent people. There was not one shred of evidence of any misconduct or collusion or fraud on the part of the election department, the city, or Mike Kennedy. More below.
That didn't matter to those behind the challenge. They repeatedly made it clear they believed there was a vast conspiracy to "throw" the election. Conspiracy theories are so convenient. No matter what happens you just need to add another name to the list. Now it's Judge Hosack's turn. Add him to a list that has grown to include the secretary of state, the attorney general, the county prosecutor, the mayor, city council, city attorney, etc. (Did Obama have a hand in this too?) The fact is this election was run fairly. It was overseen by honest and knowledgeable people. It is even clearer now that the best man won.
---
---