Wed., Aug. 17, 2011
Ron Paul ripped off?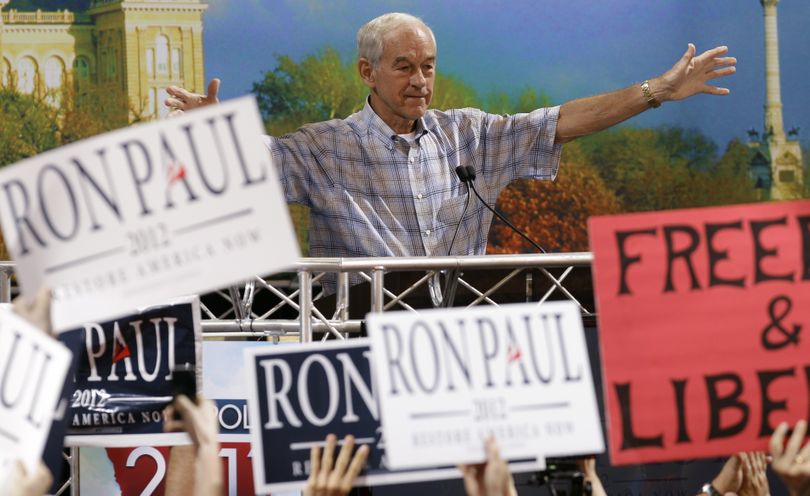 U.S. Rep. Ron Paul, R-Texas, finished in second place in the Iowa Republican Party's Straw Poll.
By now, pretty much everyone agrees Ron Paul was ignored by the media following his second place finish in the Ames straw poll on Saturday. Whether or not the media blackout was justified due to his less-than-favorable campaign prospects is subject to debate. But the fact is the Texas Congressman lost to Michele Bachmann by nine-tenths of one-percentage point in the contest and was ignored by the Sunday talk shows (as Jon Stewart pointed out) and marginalized by the nation's top newspapers (as Politico's Keach Hagey pointed out).
Why did the media ignore the GOP's peacenik, drug-legalizing libertarian? Read more.
Why do you think Ron Paul isn't given more coverage by the media?
---
---