Fri., Dec. 30, 2011
Defined By An Editorial Page?
In a blog posting for The Slice Thursday, Paul Turner tells of someone asking him how he can stand working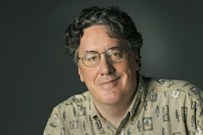 for The Spokesman-Review. Seems the questioner was upset re: the day's editorial on "Complete Streets." Posts Paul: "I'm asked that question every now and then, often in response to an S-R editorial or political endorsement." On Thursday, Paul's correspondent found the editorial to be "uninformed and utterly lacking vision. I did not try to talk him out of that reaction. I, too, am tired of the suggestion that cyclists don't pay taxes. But here's the thing about editorial pages. They exist in an orbit all their own. Maybe it requires denial or rationalization, but people who start working for newspapers either figure that out or they don't." You can read the full post here.
Question: Do you define a newspaper by its editorial page?
---
---