Tue., Feb. 8, 2011
Jesse Jackson at UI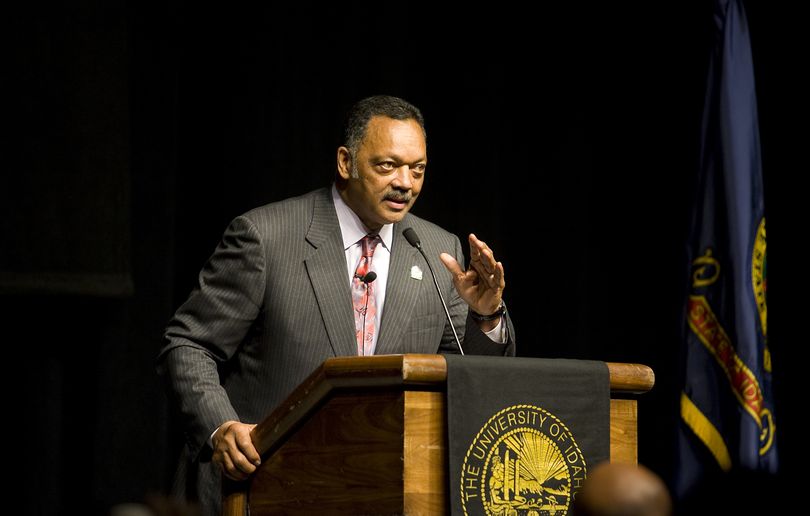 The Rev. Jesse Jackson addresses thousands Monday night at UI.
Freedom does not mean equality, the Rev. Jesse Jackson told a packed house at the University of Idaho on Monday night.
"We are all free, but we are becoming less equal every day," the civil rights leader said, pointing to a widening economic disparity.
About 4,500 turned out to hear Jackson at the Kibbie-ASUI Activity Center to mark Black History Month. His lecture, "Keep Hope Alive," targeted young people who he said are challenged with the struggle for economic justice, just as their predecessors fought for racial justice and voting rights.
"Black history is not for blacks only," Jackson said. "Blacks were the catalyst for change, but they were not alone" in suffering the effects of inequality. More. Kevin Grama, SR
Jackson said, "Is not our character measured by 'how we treat the least of these'?"
What do you think shows character?
---
---