A Shuttle Launch To Remember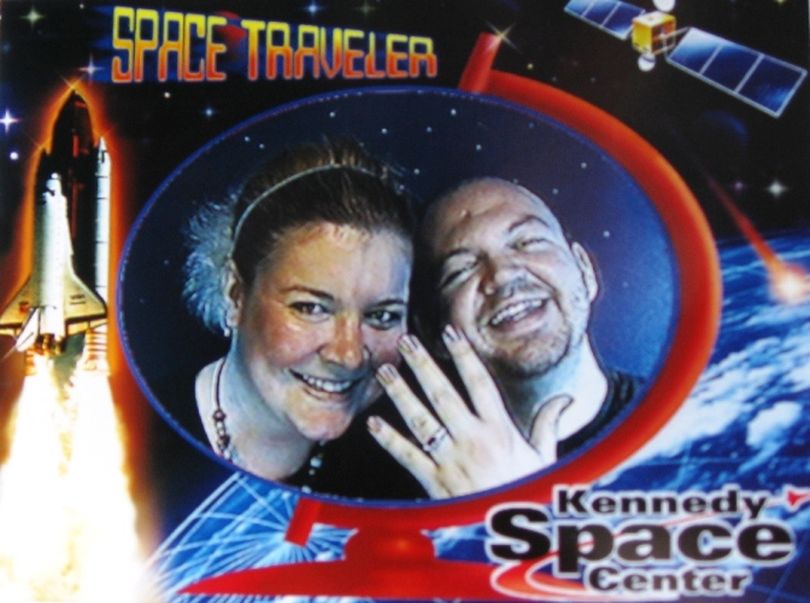 This photo was taken shortly after Hucks Online commenter Meesterbox popped the all-important will-you-marry-me question to Meesesbox at the Rock Garden of the Kennedy Space Center, east of Orlando, Fla. They were en route to watch a space shuttle launch. You can read all about the proposal and Meesterbox's hair-raising experience in getting the sapphire ring for his intended through security here. Meesterbox tells Huckleberries that the family missed the launch today because Mom experienced a rough night tending a baby who's cutting teeth.
Question: Was your marriage proposal memorable?
---
---