Thu., Nov. 1, 2012
Purtee Resigns For Health Reasons
There is going to be an open seat on the Coeur d'Alene School District's Board of Trustees, again. Jim Purtee,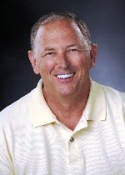 who was appointed to the Zone 1 board position in April, submitted his written resignation Wednesday to board chair Tom Hamilton, giving an effective date of Nov. 15. "I have spent the last week undergoing lengthy medical examinations in Houston, Tex., at The Houston Medical Center," Purtee wrote in the Oct. 31 letter. "The diagnoses confirm a personal and familial challenge in the coming years." Purtee stated that the unnamed health issue will preclude his school trustee duties. "It is my priority at this stage in my life to place personal health and family above all else," Purtee wrote/Coeur d'Alene Press. More here.
DFO: Here's the individuals who applied for the position before the county commissioners appointed Purtee: Casey Morrisroe, Duncan Koler, Luke Sommer, Christa Hazel and Wanda Quinn. (Hint: Luke Sommer is on the Reagan Republican Board of Directors, as is CSB Trustee Jim Hightower)
Question: Do you think anyone who doesn't subscribe to Hard Right political views has a chance to be appointed to the Coeur d'Alene School Board?
---
---