Tue., July 30, 2013, 2:55 p.m.
Deanna: 'I'm Not Running'
Councilwoman Deanna Goodlander just sent Huckleberries this message:
"Not running ... I decided after a long weekend with lots of prayers and thought that it was time to move on. I felt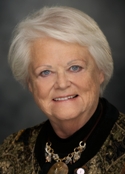 like I would have a big, giant target on my back, and I have strongly felt that I would not be a spoiler. We have some very good people running. I have encouraged Kiki to run in my spot. I think that she will do a great job. I know that we accomplished great things for this city during my time on the council. And feel very privileged to have been a part of the process. I am thrilled that Woody is running. He does so much for the EMS program and CDA-TV. We need to keep him and his institutional knowledge will be very valuable to a new mayor and council."
Question: Do you expect someone(s) to emerge from RecallCDA effort to run for council?
---
---