Wed., April 22, 2015
Tonight: Get Lit! with Alexie and Walter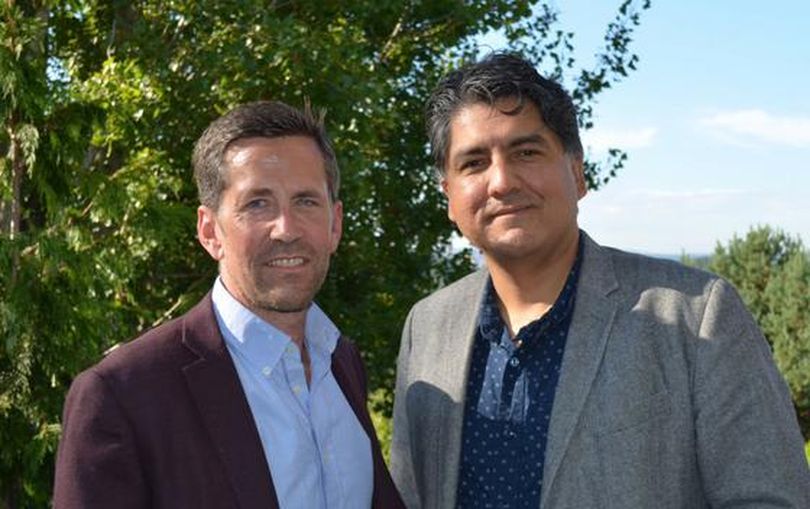 Spokane is justifiably proud of its home-grown literary talent. Writers such as Sherman Alexie and Jess Walter both have roots in the immediate area, Alexie having grown up on the Spokane Indian Reservation in Wellpinit (and attending Reardan High School, Gonzaga University and then Washington State University), Walter having grown up mostly in the Spokane Valley (and attending East Valley High School and Eastern Washington University).
And both have earned national literary fame. Alexie was awarded the 2007 National Book Award for Young People's Literature for his book "The Absolutely True Diary of a Part-Time Indian," while Walter won the 2006 Edgar Award for his novel "Citizen Vince," his novel "The Zero" was a 2006 National Book Award finalist and his work has made the New York Times bestseller list.
Area readers will have a rare opportunity to see Alexie and Walter record an edition of their regular podcast, "A Tiny Sense of Accomplishment," at 7 tonight in the Lair Auditorium of Spokane Community College.
The event, which is part of the 2015 Get Lit! literary festival, is free and open to the public. Seating is limited, so get there early. Spokane7
---
---