Wed., Oct. 14, 2015
PM Scanner Traffic — 10.14.15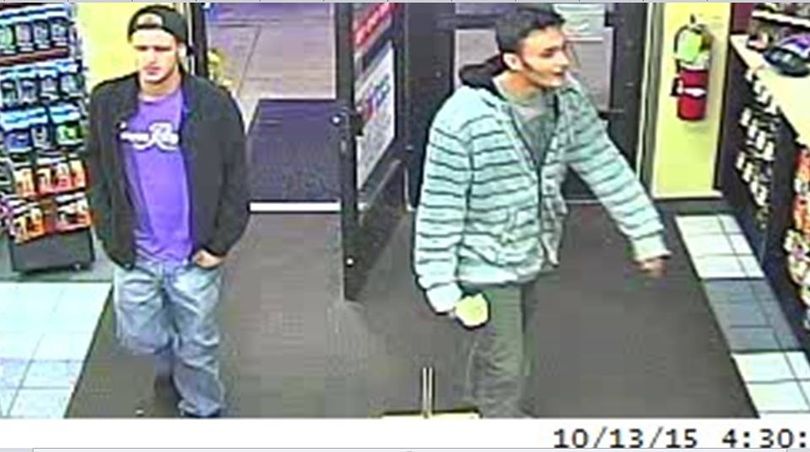 5:33 p.m. Malfunction -- Headlight flickering on motorcycle e/b on Prairie Ave/Pleasant View, Rathdrum Prairie.
5:09 p.m. Vulgar Males -- Group of males are yelling obscenities @ other males behind Human Rights Center/CdA.
4:44 p.m. Disorderly Male -- Drunken male causing problems @ Coeur d'Alene Tribal Housing/Worley.
4:42 p.m. Illegal Burn -- Ramsey Road/Dolan Road, Rathdrum.
4:41 p.m. Highway Hazard -- Disabled semi parked along w/b I-90/MP 21 (Blue Creek Bridge) causing hazard.
4:39 p.m. Harrassment -- Female tenant on Coeur d'Alene Lake Drive says landlord bothering her.
4:15 p.m. Police Log -- Coeur d'Alene PD activities reportfor Oct 13-14 here.
3:56 p.m. Rollover Accident -- Extrication needed to get male driver out of vehicle on top (3:40 item).
3:40 p.m. Rollover Accident -- Male driver rolls older sedan on Idaho side of state line @ Idaho/Elder, Worley.
3:39 p.m. Smoke Check -- Signal Point Road/Post Falls.
3:09 p.m. Possible Stroke -- 3500 block of N. Cedarblom St/CdA.
2:55 p.m. Unknown Medical -- 13th Ave/Compton St, Post Falls.
2:46 p.m. Possible Stroke -- Female @ Real Life Ministries/Post Falls.
2:25 p.m. Possible Stroke -- 91YO female @ Life Care Center, 460 Garden Plaza Court/Post Falls.
2:16 p.m. Domestic Dispute -- 3rd Ave/Promenade Loop, Post Falls.
2:09 p.m. Physical Domestic -- Male & female physically fighting @ their 3rd Ave/Post Falls apartment.
1:43 p.m. Possible DUI -- Driver of silver Subaru w/Washington plates @ s/b H95/Kathleen Ave, CdA.
1:42 p.m. Disabled Vehicle -- Stalled vehicle blocking road @ H95/Hayden Ave.
1:36 p.m. Possible DUI -- Male driver is asleep behind wheel at undisclosed Post Falls gas pump.
1:33 p.m. Patient Transport -- Kootenai Health to Hospice House.
1:23 p.m. Cooperative Shoplifter -- Security office of Hayden Walmart/Honeysuckle Ave.
---
---