Redux: Souza & Co launch recall try
My mini-editorial of April 4, 2012:
The foes of Coeur d'Alene's City Hall have gone too far this morning. By launching a recall effort against Mayor Sandi Bloem and three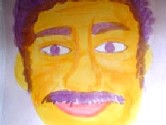 long-time council members (Woody McEvers, Deanna Goodlander and Mike Kennedy), they are trying to bring the ugly politics that are tearing up this county into the heart of Coeur d'Alene. They are also showing that they have no use for compromise on McEuen Field, preferring an under-used trio of ball diamonds and five acres of asphalt to a planned green space chock full of uses for the entire community. The recall effort spearheaded by Frank Orzell that has been in the works for two months (according to unabashed City Hall foe Mary Souza) is not only about McEuen Field. It's about stopping the incredible progress (think: new library, Riverstone, Kroc Center, Education Corridor, etc.) made under Mayor Bloem's leadership and punishing four individuals who are our neighbors and who have served the community selflessly. It is time many of you who have sat on the sidelines while elected leaders were trashed by political partisans to take a stand for Coeur d'Alene. It's time not only to say no to the individuals trying to tear this community apart by this wrong-headed recall, but to stop watching from the sidelines while the zealots trash City Hall. Bloem & Co. have done nothing worthy of recall. They should be applauded rather than being forced to defend their records and reputations from individuals who will stop at nothing to bring them down. They deserve far better than this for the service they've provided to this vibrant community -- DFO.
---
---