Tue., April 5, 2016
Remembering Bud Mueller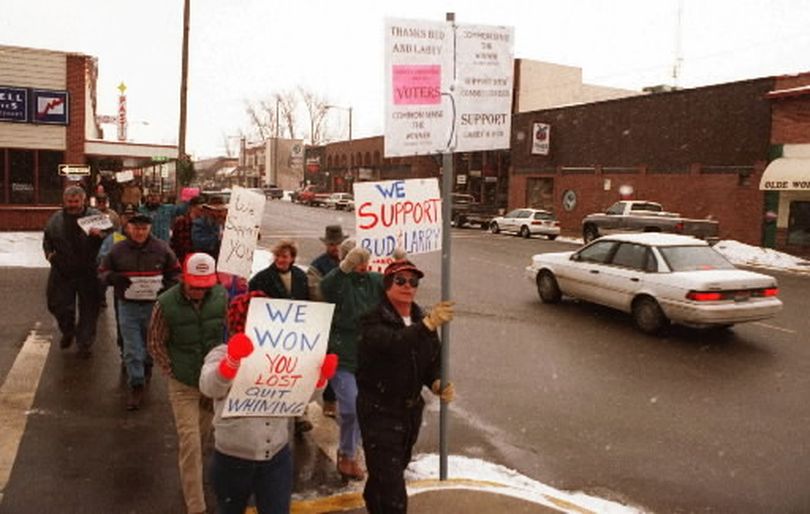 David Keyes, former publisher of the Bonner County Bee, remembers former commissioner Bud Mueller, who died recently: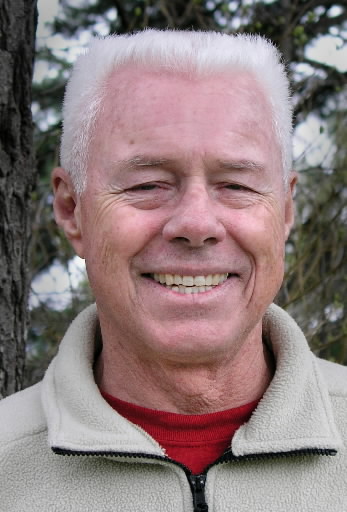 Bud Mueller, the controversial, flat-topped Bonner County Commissioner who scrapped county building codes in the late 1990s, passed away March 18, as reported in today's Daily Bee. Bud felt it was his duty to let everyone know exactly how he felt about anything.
Mueller was the mastermind behind the: "Save a Tree, Cancel the Bee" bumpersticker campaign that started before I arrived on the scene. These bumperstickers were everywhere for a time and Mueller took great pride in letting me know exactly how many were out there. When he made his last push for public office, I decided to have a little fun and to match his bumpersticker campaign. I had a bumpersticker made that said: "He's a dud, cancel Bud."
One time when I was hosting a candidates' forum, he didn't like how a line of questions were going at another candidate and popped out of his chair and threatened to take a poke a me(!) Luckily, Rep. Eric Anderson, who had some military training in such matters, grabbed Mueller by the arm and had him sit down. This Jerry Springer moment was replayed on the local cable channel on a loop for several days and I had numerous calls and notes from folks who would accidentally be flipping past channel 5 and catch that moment. Most said Bud could take me if the fight was decided in the early rounds but I would take him if the bout went the distance...
He was a colorful character in Bonner County politics and will be missed.
Question: Do you remember the "golden days" of commissioners Bud Mueller and Larry Allen of Bonner County?
---
---