Wed., Dec. 14, 2016
Eagle count nears record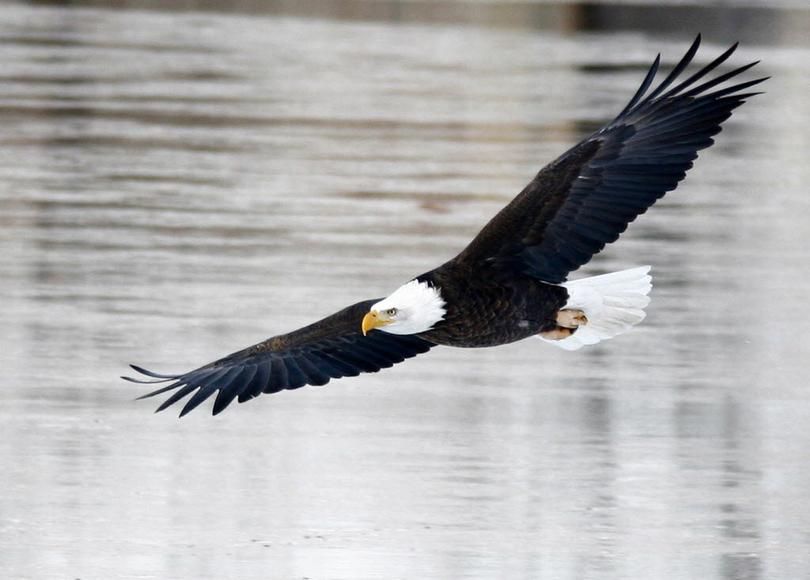 Despite difficult viewing conditions, a near-record count of bald eagles was tallied today in the weekly winter survey at Lake Coeur d'Alene.
Carrie Hugo, U.S. Bureau of Land Management wildlife biologist, counted 257 eagles in the Wolf Lodge Bay and Beauty Bay areas, up from 213 last week. During the first survey of the season on Nov. 20 she counted just 26 bald eagles.
Hugo said she may not have counted all of the birds present because of fog that limited visibility as well as snow lingering in trees to hinder spotting the adult eagles with white heads. Her count today included 196 adults and 61 juveniles/Rich Landers, SR. More here.
---
---