Mon., Aug. 7, 2017
Pretty as a picture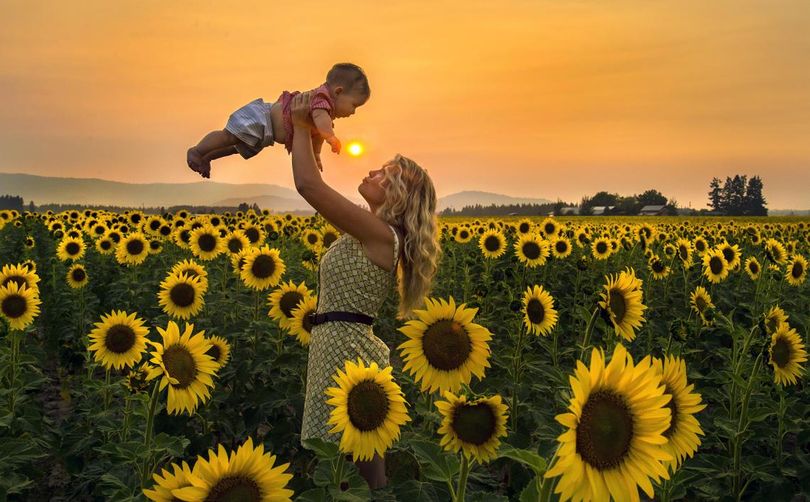 Olia Samolovov lifts her nephew Zek Solo, 5 months, in a field of sunflowers along Highway 2 near Deer Park, Wash, Wednesdy. The colorful field of sunflowers is a favorite of photographers and spectators. (Colin Mulvany/SR photo)
If only he could figure out a way to monetize their photogenic nature, Dennis Urbat might be able to get paid twice for his sunflower crop.

Once in the fall after he harvests their seeds; and again in summer for their ability to draw people who want their picture taken amid a field of big-headed, bright yellow flowers bending east in unison to catch the rays of the morning sun.

Drive north on U.S. Highway 395 past Deer Park in mid- to late summer, and you'll see people posing in front of the fields Urbat and some of his neighbors grow as part of their crop rotation.

Sunflowers aren't Washington's biggest cash crop. Far from it. The most recent state agriculture census lists only 4,556 acres of sunflowers growing in the entire state, with 665 acres in Spokane County. But those figures are a year old; Urbat himself has planted about 900 acres this year/Jim Camden, SR. More here.
---
---