Thu., Feb. 25, 2010
Roush Fenway Makes Changes to Nationwide Program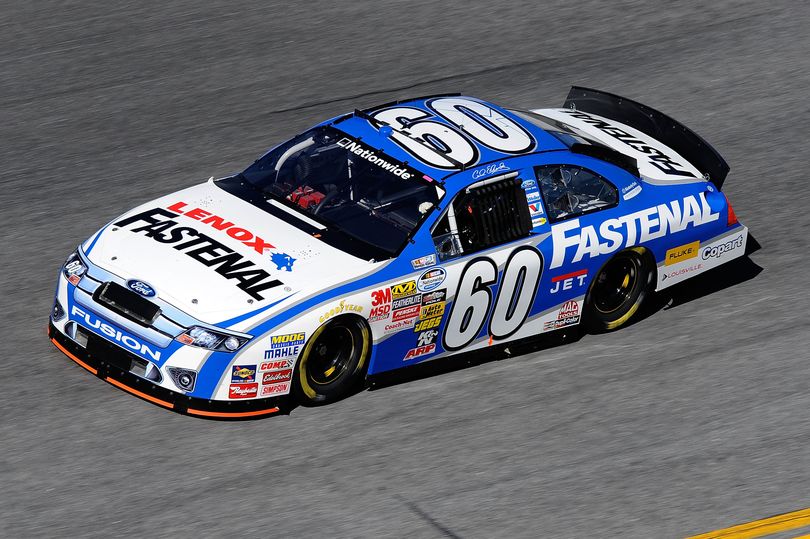 Roush shakes up its NASCAR Nationwide program with Carl Edwards gaining a new crew chief heading to Las Vegas event this weekend.
Courtesy: NASCAR Media Relations
CONCORD, N.C. (Feb. 23, 2010)
– Roush Fenway Racing has announced that Drew Blickensderfer will take over as crew chief on the No. 60 Nationwide team with driver Carl Edwards effective immediately. Mike Kelley, who had served in that position, will assume the role of competition director for Roush Fenway's Nationwide Series effort, and Mike Beam will move into the role of speedway specialist in the research and development department for all of Roush Fenway Racing.
"Drew is a wonderful team builder," said team owner Jack Roush. "He will bring car-of-tomorrow experience to the Nationwide shop. Carl and Drew have a strong track record together. This is great for Copart and Fastenal. It provides them with a great chance to win a championship. This assignment will task Drew's potential."
The move will reunite Blickensderfer - who worked last season as the crew chief of the No. 17 Sprint Cup team - and Edwards in the Nationwide Series. The duo teamed for 19 races in 2008, running to seven wins, two poles and a second-place series' points finish, while closing the season with nine consecutive top-five runs.
Kelley, who was the car chief for the No. 97 team's Sprint Cup Championship run in 2004,  has worked as a crew chief in Roush Fenway's Nationwide program since 2006, leading drivers Todd Kluever, David Ragan and Edwards. He will be responsible for car builds in Roush Fenway's Nationwide program.
"Mike Kelley is a fierce competitor and a very loyal employee," said Roush.
 
"This is a great promotion for him. We will look forward to watching him continue to grow."
Beam, a 30-year NASCAR veteran, has served at Roush Fenway as a crew chief in the Camping World Truck Series, and most recently as director of competition for Roush Fenway's Nationwide program. He will work closely with Jimmy Fennig in Concord, working in research and development, with a focus on the superspeedway program.
"Mike (Beam) has a great track record and his trucks were always really fast on the superspeedways," said Roush. "We will look for him to bring that knowledge to our overall program and pick up where Todd Parrott left off with that progression."
Roush Fenway Racing is NASCAR's largest team operating eight motorsports teams.  Four in the NASCAR Sprint Cup Series with drivers Matt Kenseth, Greg Biffle, Carl Edwards and David Ragan; and four in the Nationwide Series with Edwards, Ricky Stenhouse, Jr., Colin Braun, and Paul Menard.
---
---