Fri., March 5, 2010
Tim Kaeding Geared up for Visit to Thunderbowl Raceway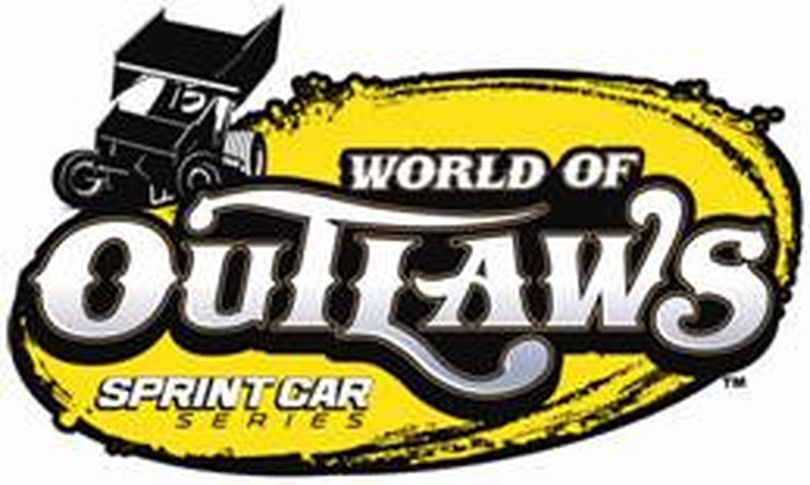 The World of Outlaw Sprint Car Series makes its first stop in the state of California this season and while fans will be watching Jason Meyers and Donny Schatz renew their battle for the season championship-Tim Kaeding is out to surprise those mainstays this weekend.
Courtesy: WoO Sprint Car Media Relations
Tulare, CA-Tim Kaeding is one of the most thrilling drivers ever to climb into a sprint car. Wherever and whenever he races, he stands on the gas and puts on a show, no matter where he lines up in the field. When he returns home to California to compete on one of the bullrings he grew up on, the level of excitement he displays on the track is taken to a whole new level.
Kaeding will return to the Golden State this weekend with the World of Outlaws for two full nights of racing at Groppetti Automotive Thunderbowl Raceway in Tulare on Friday, March 5 and Saturday, March 6, with $10,000 awaiting the winner each night.
"It's a fun race track with all of the friend and family around there," shared Kaeding. "It suits my driving style a little bit more. You have to be a little aggressive, yet under control at times. It's a fun race track and I'm looking forward to bringing Dennis and Teresa Roth's car down there and hopefully we can get a decent finish."
The 2010 season started on consecutive half-miles for the World of Outlaws, with Kaeding finishing fifth in the finale at Volusia Speedway Park in early February and fifth again last weekend in Las Vegas. The pair of races at Thunderbowl Raceway will serve as the first two short track events of the season for the series and the first time that double file restarts will be used on a bullring this year. Growing up on the small, usually tacky California tracks, Kaeding learned a unique driving style that has served him well over the years as he has raced from coast-to-coast.
"You still have to have the aggressiveness, but on the short tracks you can get away with a few mistakes compared to a big track where if you have a mistake or two you lose a lot of track position," Kaeding explained. "We haven't been too bad on the big tracks this year. The short track are a lot more fun and a lot more enjoyable for the fans and being able to put on a good show for them is what the key is."
Kaeding has 10 career wins at Thunderbowl Raceway dating back to 2001. He was victorious with the World of Outlaws in 2007 over Terry McCarl and Donny Schatz. Kaeding has finished ninth or better in eight consecutive starts at the track over the last two seasons. The third generation driver has nearly 30 career Top-Five finishes at the high-banked 1/3-mile.
"Everyone feels like they have an advantage when they go to their home track and race on their home dirt," stated the California native. "It is a little bit easier going back to a place you know, but it also can be tough and your worst enemy at times. Hopefully we can get a couple of good solid finishes and roll this thing to a podium finish at least one of the nights."


Kaeding has been pretty fast every race this season aboard the DTR Transport KPC for Roth Motorsports and is currently tied for the sixth position in the World of Outlaws championship standings after three races. He is reunited this year with veteran crew chief Mike Cool, whom he worked with in 2006 and part of 2007 while driving for Steve Kinser Racing. The pair won a number of races during that span. Kaeding also has longtime and renowned crew chief Sonny Kratzer as part of the team along with Scott Martin, who worked for Steve Kinser for the last few years.
"It's the beginning of the year," Kaeding said. "We have a new race team right now with Sonny Kratzer, Mike Cool and Scotty Martin. We have a learning curve right now, but I think we have all the parts there. We just have to get the parts now to intertwine and get going right. I'm hoping well be in contention throughout the year. You can only take what you get and what you get handed. We'll go out and try to have some fun and try not to ruffle too many feathers."
Kaeding would like nothing more than to be in contention for the win on both nights this weekend as he chases his first win of the 2010 campaign. He began the season with six career World of Outlaws A-Feature wins, of which two have come in his home state of California, with the most recent being the triumph at Thunderbowl Raceway in 2007. He was victorious once last season with the World of Outlaws in his debut at Riverside International Speedway in West Memphis Arkansas on the ¼-mile, tacky bullring there.
"It takes a lot of luck," he quipped, when asked what it will take to win this weekend at Tulare. "It's a short track and a lot of things can happen. We led there a few years ago in the Outlaws show and got taken out by a lapped car. If you can stay clear of bad traffic and melees that's a key to winning, along with starting up front. There are a lot of fast cars this year and hopefully well be one of those fast cars all year."
Kaeding most recently competed at Thunderbowl Raceway last fall during the tracks famed Trophy Cup event. He made history in the finale, coming all the way from the 24th starting spot to win, which coupled with a fifth-place run in the opener wrapped up the overall Trophy Cup title for him.
---
---