Mon., Oct. 17, 2011
A brave person not just a champion is gone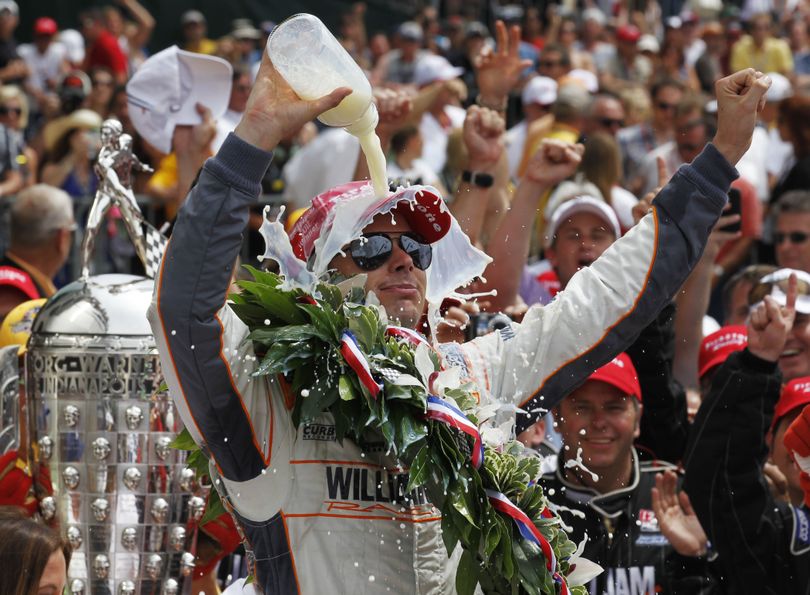 By now even casual sports fans have learned of the passing of two-time and reigning Indy 500 champion Dan Weldon. One day later the loss is still hard to put into words.
Doug Pace
Motorsports Correspondent
Those that compete in the sport of auto racing, the throngs of fans who watch whether in person or on television-all know that lurking in the shadows of an event is the terrible outcome that befell reigning Indy 500 champion Dan Weldon on Sunday.
Words can not begin to convey the feelings of those who are involved in the sport from the competition side. Nobody wants to go through a day like Sunday knowing that the sorrow and the pain will never truly fade for someone who transcended the sport. From the celebrities such as Reba McIntire to baseball's Shane Victorino and basketball icon LeBron James and of course the millions of fans who sat in silence on Sunday as the event unfolded on national television, the passing of Weldon has touched a spot no one wants to go towards-immense sadness.
In going forward fans will continue to turn out to watch their heroes compete on a race track. The Indy 500 will go on and this weekend NASCAR heads to its fastest circuit where packs of cars running over 200 mph is commonplace.
But for now, pause for a moment and let's all remember that Weldon gave up living in his native England to come to the United States to reach his dreams. While not in the same light as our forefathers, the thought crossed my mind that in fact it was similar-give up your homeland for a dream and hope it will all work out.
It did work out for Weldon.
He became a star that has transcended the sport of open-wheel racing. In his heyday with Chip Ganassi Racing his face was in every Target store across the country and he made it to the top of the sport as he became the 2005 champion of the series and won Indy twice.
And then he dared to keep dreaming. He moved to another team after Ganassi and bounced around in a series that without sponsorship can be cruel to even greats like Weldon. No money to find your dream means watching the races instead of being a part of them. Weldon was doing just that this year, yes he'd won Indy but Sunday was only his third start of 2011.
Sunday morning Weldon had signed to replace Danica Patrick in the GoDaddy.com ride for Michael Andretti then hopped into his current car one last time to chase the checkers and the dream.
And it vanished.
We mourn Weldon for his accomplishments, his engaging smile and his ability to do things in a race car that most could never achieve.
Sports fans, be them racing or stick and ball, mourn for a father whose life is cut short for two young sons, for a man who had used patience to get back into the game behind the wheel of a quality ride and for someone who made sure every helmet he had bore a mural of Richard the Lionheart, who is lauded for his bravery.
All drivers who strap themselves into a race car be it the local level to the top of the sport are brave.
On Sunday Weldon's bravery and heart were taken from us but lest we never forget all he did in his life on and off the track.
God's Speed Dan Weldon-we will never forget you.
---
---