Fri., June 28, 2013
Berry back on track in time for Winged Sprint Car race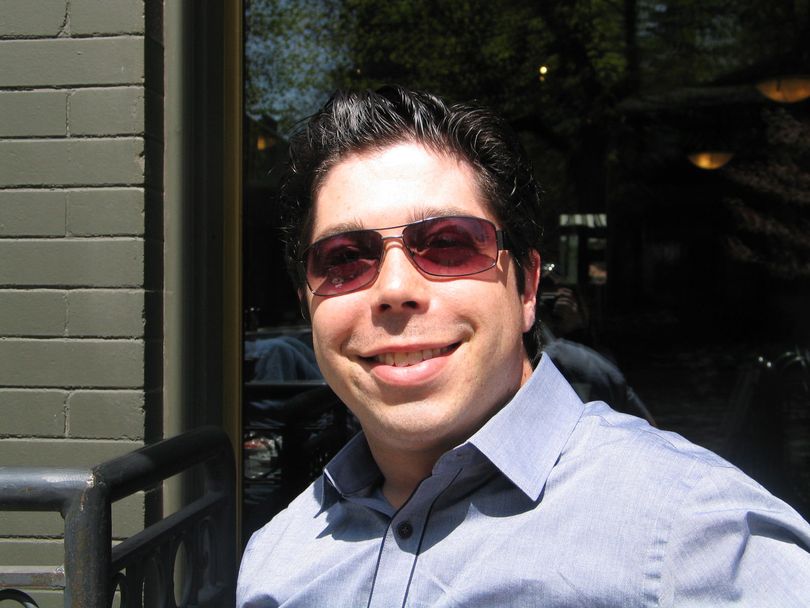 Tony Berry returns to the race track this weekend at Stateline Speedway.
Doug Pace
The Spokesman-Review
Stateline Speedway's annual Winged Sprint Car SuperShoe race Saturday night features many of the Northwest's top drivers in their only Inland Empire appearance of the season.
Tony Berry won the Washington Econo Sprint Car Organization (WESCO) championship in 2012, but had an engine expire in the series' final event last fall. With the costs to replace the engine higher than originally planned, Berry saw his 2013 schedule reduced to a limited number of races with hopes of making the SuperShoe race.
With the team's motor still in the rebuild stage, Berry formed a partnership with Oregon-based Stipe Engine Specialities and its owner, Jim Stipe.
"Tony and I began talking and I was impressed with the team's track record and level of professionalism," Stipe said. "I'm excited to say we're able to provide a plan to have Tony run a Stipe Engine Specialties cast-iron motor this year."
A motor to put into the No. 53 comes at a perfect time, Berry noted.
"We're just excited to be able to race at all this year. We were kind of dead in the water. Jim stepped up to help and we can't wait to see this motor stretch its legs even though we picked a heck of a challenge to do so."
Scheduled to battle Berry will be defending ASA-sanctioned Northwest Sprint Car Racing Association (NSRA) champion Andy Alberding and his chief rival for the 2013 title, Billy Kennelly. NSRA veterans Johnny Giesler, "Quick" Rick Brown and Sierra Jackson will also race.
"Stateline Speedway is a beautiful facility and is always a great place to race," said Berry. "From the driver's perspective it has an outside groove, which ultimately means the racing is better for the fans (with side-by-side racing).
"Racing this weekend isn't really about defending the home turf, but rather trying our hand against the best competition on the West Coast. Our (cast iron) motor rules are more restrictive than those of the NSRA (the top pavement Sprint Car series of the Northwest). They're the fastest cars around with a (Stateline Speedway) qualifying record of 11.192 seconds (compared to a INSSA Late Model time hovering around 13 seconds). Against this group a top-10 will feel like a win for our team."
The open-wheel winged cars provide the biggest challenge, according to the Gonzaga University graduate, who has run Late Model, Midgets and Sprint Cars.
"You have to race with even more respect then say a Late Model because you can't rely on fenders to soften the impact (of potential contact)," said Berry. "The biggest attraction is with the wing atop the car you can do things that defy logic. There are a lot of tracks we race at where I have to mentality work up to the (mental) edge because you have to convince yourself it's possible."
Should Berry bring home a solid finish this weekend the team is hoping to expand its limited schedule for the remainder of the year, he said.
"We plan to run in four more races this summer (Wenatchee, Spokane County Raceway, Evergreen Speedway and Hermiston's Super Oval) and we're looking to additional marketing partners. With success we'd be able to add events to our racing schedule."
---
---