Mon., Oct. 18, 2010
So how good is the Chevie Volt? MSNBC's Alan Boyle lays out some answers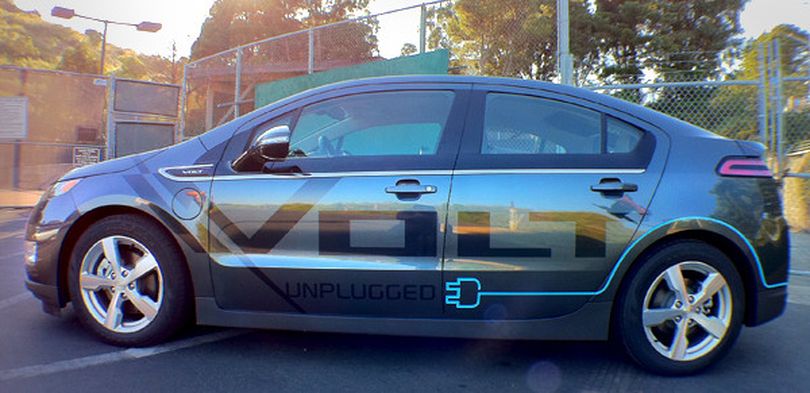 General Motors is banking on electric vehicles. Its all new Chevrolet Volt is being rolled out for initial tests and trial runs, and the American consumer is starting to pay attention. The Volt will make its official debut later this year. In 2011 the Nissan Leaf will also go on sale.
Former Spokesman-Review features editor Alan Boyle, now the science guy at MSNBC.com, just finished an 800-mile road trip with colleague Jim Seida.  Their account suggests the Volt is good but not particularly special.
As Seida and Boyle noted, the Volt uses a gasoline engine along with its electric motor. Their tests involved two long days, which Alan also noted is not generally the main form of travel GM says Volt customers will engage in.
Mileage varied, depending on how much travel the car was making. Here's Alan's Q-and-A answer to the mileage issue:
If you consider just the battery-powered driving we did on the first day, our mileage was a pretty darn good 80-plus miles per gallon equivalent. Technically, it was 32.9 gasoline-free miles driven with less than $1.50 worth of electricity. That's the kind of performance a commuter might expect from the Volt. If you consider the total long-haul mileage, the figure comes down to about 40 miles per gallon. Sure, other cars can do better than that, but that's not really the point.

 
---
---