Wed., Aug. 13, 2014
What do the numbers for home sales say about the rest of 2014?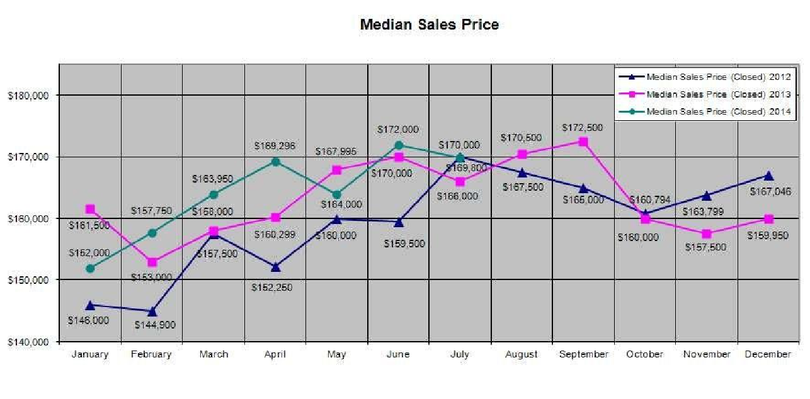 The July roundup of Spokane home prices was typical: mixed results such as a small increase in total sales, but a mild drop in prices.
Today's story touched on all that. The accompanying chart had me wondering if there's a pattern being established. Low prices in the first two or three months, followed by a peak in sales prices as activity increases, followed by a slump in home prices during the fall and winter.
Here's a chart of median prices of homes sold in Spokane in 2012, 2013 and this year so far. See if you see that trend as well.
Data supplied by the Spokane Association of Realtors. For slightly larger view, click on the graph.
Blue is 2012, magenta is 2013, green is this year.
---
---