Tue., Sept. 2, 2014
The Bennett Block has plans to get more exciting and dynamic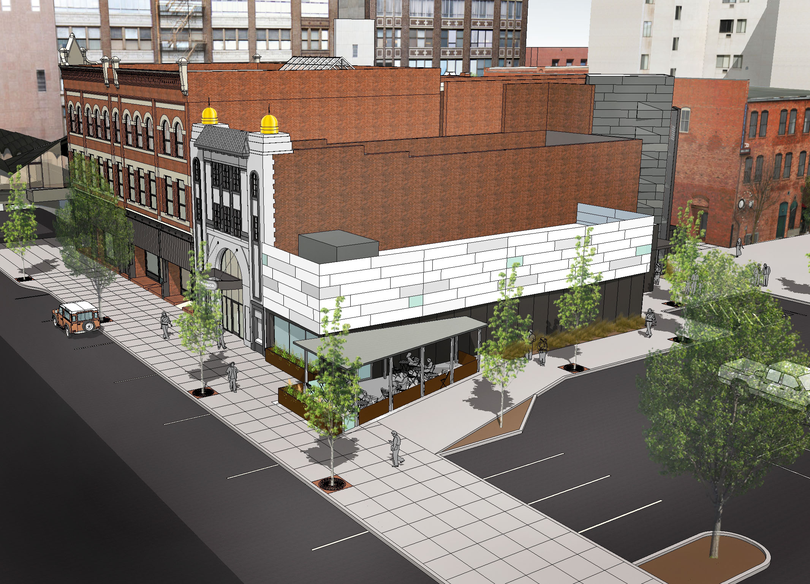 Is this the Bennett Block or the House the Hiebers Built?
Dru Hieber, whose family first developed the downtown Spokane block on Main and Howard, looks ahead to a new and more dynamic business center on the family's property. See our Monday story for more details.
Here's one of the renderings provided by Chris Olson, of Nystrom+Olson Architects, of Spokane.
---
---