Thu., Sept. 20, 2012
BLM's Fishtrap Lake trails mostly untouched by fire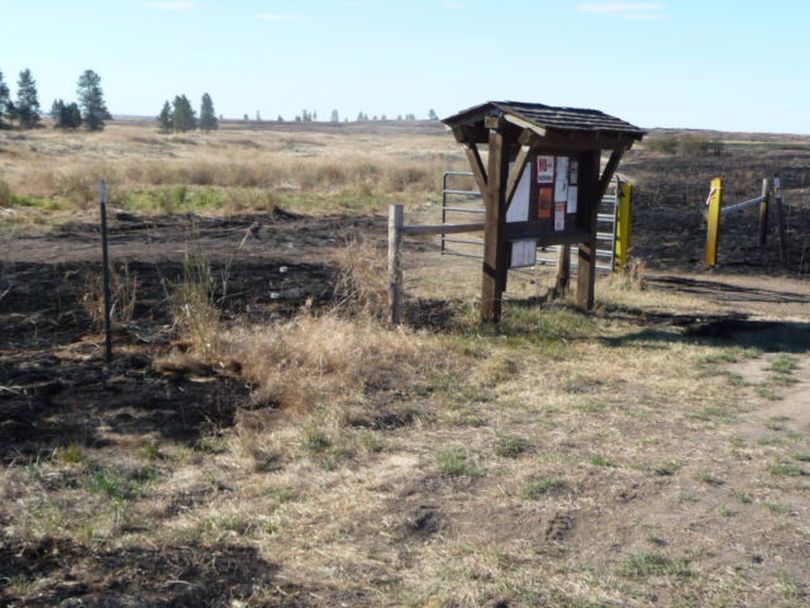 PUBLIC LANDS -- The 350-acre fire on BLM land that prompted a temporary evacuation of Fishtrap Lake Resort recently was fairly well contained with minimal damange, officials say.
The photo above shows the edges of the fire burning up to the Farmer Landing trailhead west of Fishtrap Lake.
"Horseback riding and hiking along the trail from that trailhead should still be through unburned landscape," said Steven Smith, BLM recreation manager in Spokane.
"So far, about 54 different fires in Eastern Washington have affected BLM lands," said Scott Pavey, Spokane District spokesman, noting that some fires farther west are still burning. "A rough total of about 42,500 BLM acres have burned."
---
---