Thu., Dec. 3, 2015
On thin ice? Know what to do if you break through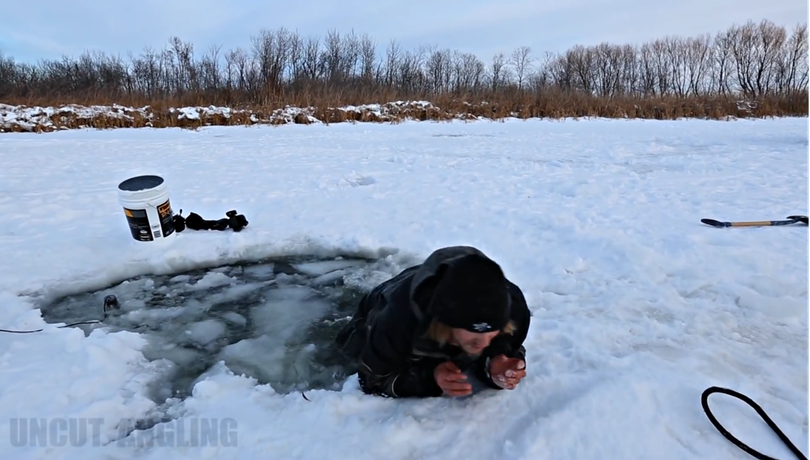 FISHING -- Ice fishermen aren't the only people who could find themselves on thin ice this winter.
Everyone who ventures out near ponds, streams or lakes should have a basic understanding of what to in case of breaking through ice into a sudden cold water immersion.
First, be prepared with a looped rope for a rescue. Angler ice picks, one for each hand, would aid in self rescue, especially if the ice surface is smooth.
Second, avoid thin ice even if you're prepared.
Third, know that the key to surviving is to remain calm during the initial shock and gasping and sort yourself out. Kick your feet up to the surface and crawl out on your belly to the thickest ice -- probably from where you came. Then stay on your belly or roll to safer ice before standing up and getting to dry clothes and warmth.
Staying prone spreads out your weight for fewer pounds per square inch on the ice to reduce the chance of breaking through again.
A Canadian physiologist prepared this video to help people understand how to maximize chances for self rescue and survival.
Following is a video that takes on much of the same info and presents it in an amusing sketch.
---
---