Courthouse watch: 8.14.09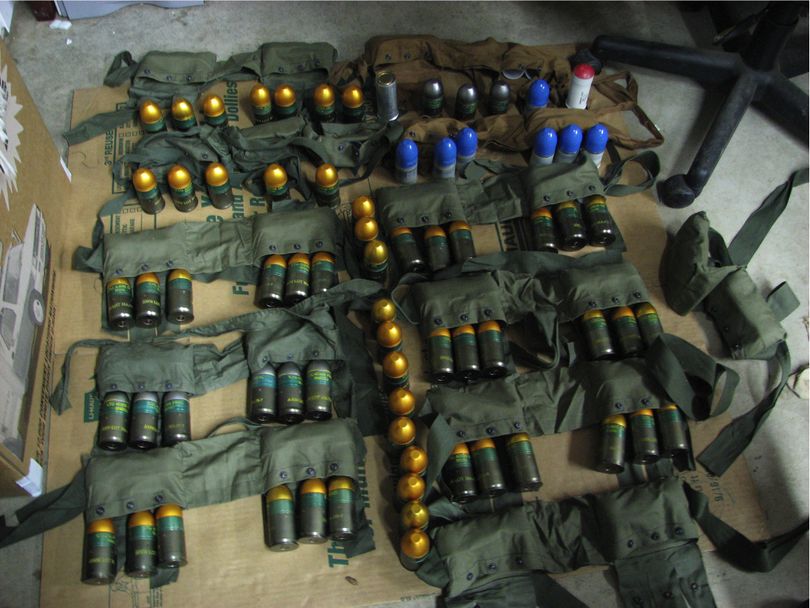 A Spokane man who stockpiled what federal prosecutors described as a "troubling" arsenal of illegal weapons will spend the next four years in prison.
Ronald L. Struve, 67, was also sentenced today in Seattle to two years probation and ordered to undergo mental health treatment. U.S. District Court Judge Marsha Pechman said his arsenal posed "a huge danger to the community," according to the Associated Press.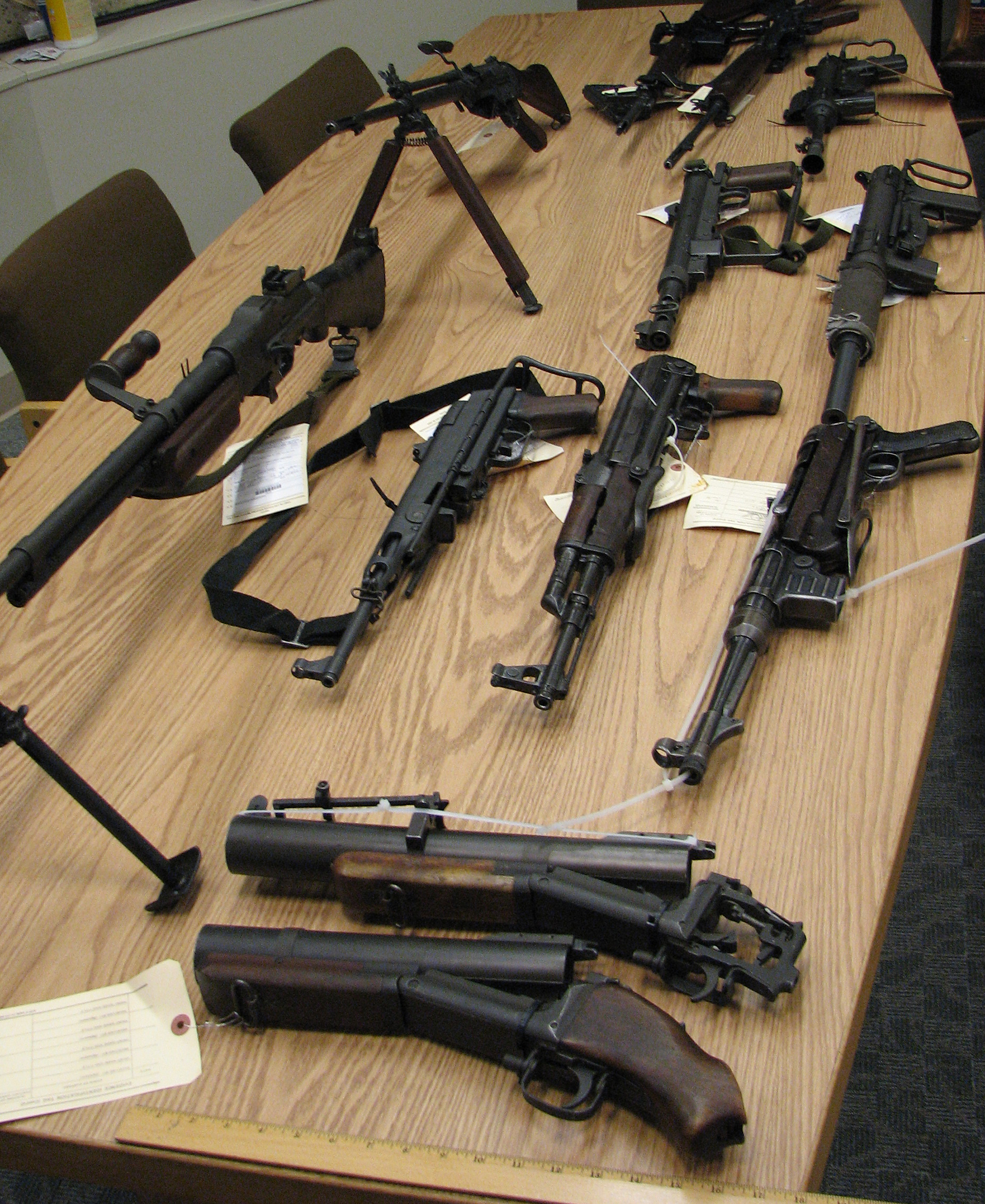 Struve, a legal stenographer, was arrested in Spokane in January after federal agents raided a storage locker in Bellevue, seizing 37 machine guns, 54 grenades, two grenade launchers and 7.5 pounds of C-4 plastic explosives.
The arsenal was discovered when rent wasn't paid and the Bellevue unit's contents were auctioned last November.
The agents also searched a stored vehicle and two rental units at 2814 N. Napa St. in Spokane leased by Struve, seizing seven machine guns, a Russian sniper rifle, an AK-47 assault rifle, and a host of machine gun parts that are illegal to own without proper federal licenses.
Agents also seized 33 other legal firearms for safekeeping from the north Spokane location, according to court documents. Prosecutors say many of the weapons had been stolen from the military.
The arsenal was discovered when rent wasn't paid and the unit's contents were auctioned last November.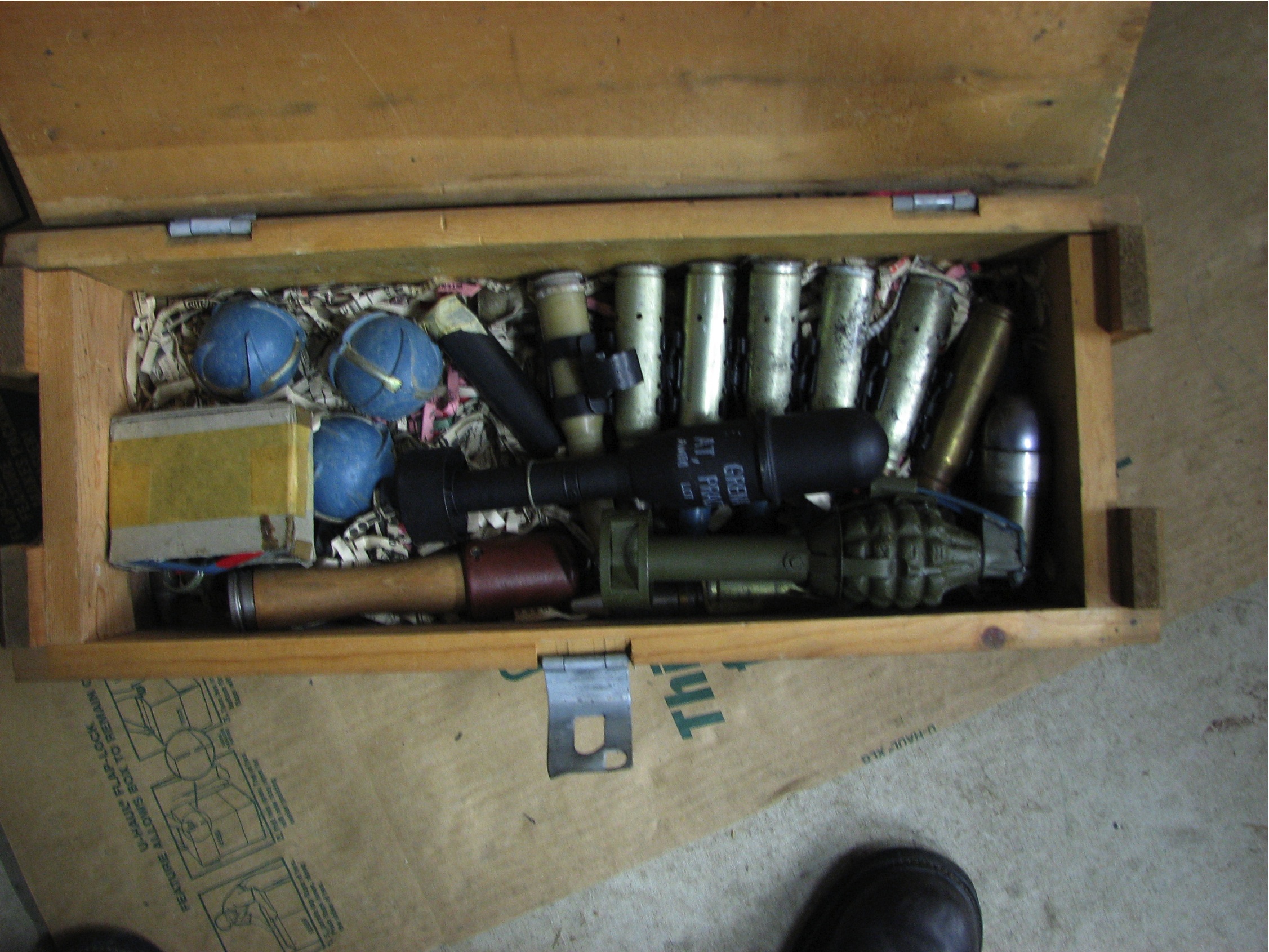 Struve was born in Los Angeles and worked as a court reporter in Eugene, Ore; King County Superior Court and as a freelance court reporter in Spokane, according to Stansell.
Struve's lawyer, Jay Stansell, has described his client as "nothing more than a loner-type person with some unusual political ideas."
In a sentencing memorandum, Stansell said Struve collected the weapons back in the 1970s for fear of a Cold War threat.
He bought the weapons over several years from a man he met at a gun show who claimed to be a Navy SEAL, Stansell wrote, as was "chagrined and embarrassed" to be facing prison time now.
"As time passed, and as the perceived imminent threat of communist invasion never materialized, Mr. Struve found himself encumbered by this long ago acquired arsenal," Stransell wrote. "But he never attempted to dispose of it, because of the obvious, practical difficulties of doing so, as well as his personal inclination to never get rid of anything."
---
---