Thu., Aug. 20, 2009
Courthouse watch 8.20.09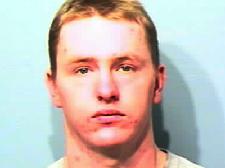 A 24-year-old convicted robber told a judge today how he went from living with his girlfriend and their 7-year-old daughter to putting a knife to a man's throat to get a pharmacist to hand over a bag of OxyContin pills. 
"How did you get to this point?" Superior Court Judge Maryann Moreno asked Michael A. Miller. "I wish I could tell you. It happened so fast," replied Miller, who pleaded guilty to first-degree robbery with a deadly weapon. "The addiction really blindsided me. The next thing I knew, I had nothing."
Miller's victim in the case? Lawyer John R. Clark, husband of Superior Court Judge Ellen Kalama Clark. He spoke at Miller's sentencing.
Read the rest of Thomas Clouse's story here.
---
---