Charges in deadly crash on hold for school
Prosecutors are waiting until the end of the school year to file vehicular homicide charges against two teens involved in a crash that killed a 19-year-old Spokane woman, Spokane County Sheriff's Detective Dave Thornburg said today.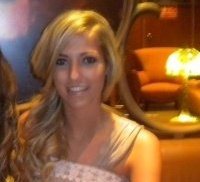 Thornburg sent an investigation recommending the charges against Brooke A. Reese and Taylor D. Marean, both 18, on April 5. The teens were said to be racing when their cars collided on southbound Hatch Road near 54th Avenue early Feb. 14, killing Jacoby N. Bryant, 19 (left).
Marean is a student at the University of Washington, and prosecutors are allowing him to finish the term before he's arraigned on the felony charge, Thornburg said.
Bryant, a 2009 graduate of Lewis and Clark High and a student at Eastern Washington University, was a passenger in Reese's 1999 Pontiac Grand Am when it collided with Marean's 2005 BMW, then struck a tree, according to the Sheriff's Office.
Reese reportedly admitted to drinking four shots of Vodka at a party before the deadly crash, according to a search warrant. She faces a possible drug possession charge after detectives found meth in her purse in the Grand Am. Thornburg's recommendation also includes two counts of minor in possession/consumption of alcohol against Reese and Marean.
Past coverage:

April 5: Charges recommended in crash that killed teen
---
---