Today at the courthouse…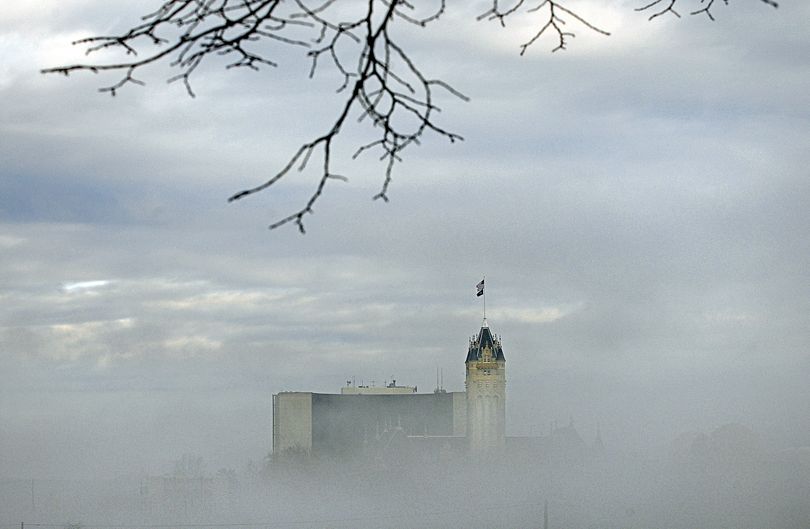 The classic architecture of the Spokane County Courthouse rises above the fog covering downtown Spokane Wednesday in a photo by Christopher Anderson.
Today's happenings at the courthouse include a trial for a 22-year-old man accused of second-degree rape, jury selection for the Morning Star Boys' Ranch trial (opening statements are expected Tuesday) and a sentencing at 2 p.m. for the teenager who burned a homeless man over missing beer money.
The rape trial began this week in Judge Michael Price's courtroom.
Brandon S. Coristine is accused of raping a woman on Dec. 7, 2008, after he found her passed out drunk, according to a probable cause affidavit.
The charge was filed on Aug. 31, 2009, after the Washington State Patrol crime lab confirmed Coristine's DNA, according to the affidavit.

---
---