Steele seeks to keep feds out of client files
A former lawyer for the Aryan Nations is asking a judge to stop federal investigators from searching materials seized from his North Idaho home law office.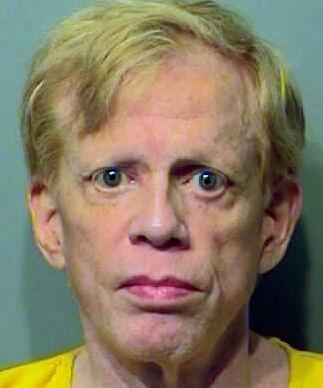 Edgar J. Steele is concerned government searches may compromise attorney-client privilege, according to documents filed Monday in U.S. District Court in Coeur d'Alene. 
"There is a concern that Mr. Steele represents clients and groups that are of interest to the government," wrote Steele's federal public defenders, Roger Peven and Kailey Moran.
Steele is accused of hiring someone to kill his wife and mother-in-law. He's being housed at the Spokane County Jail after a raid June 11 at his home on Talache Road, east of Shepherd Lake near Sagle, where the FBI believes he plotted with Sagle resident Larry Fairfax to use pipe bombs kill Cynthia Steele and her mother-in-law. Fairfax went to the FBI and secretly recorded Steele talking of the plot, leading to Steele's arrest, according to court documents.
Fairfax was arrested June 15 after Coeur d'Alene auto shop workers found a pipe bomb under Cynthia Steele's car - the FBI says Fairfax put it there but never told investigators.
Fairfax waived a grand jury indictment last week and is charged through complaint with possession of an unregistered firearm and unlawful manufacturing of a firearm. He's being held without bail.
Steele's lawyers say they've received copies of conversations between Fairfax and Steele, but no other evidence, including the items seized from Steele's home, has been provided. The motion filed Monday seeks a preliminarily injunction to stop the search of Steele's computers and files "until the warrant can be received to determine if proper procedures are in place to protect the privacy of the information seized."
Moran did not return a phone call seeking comment. The U.S. Attorney's Office hasn't yet filed a response, and no hearing for the motion has been scheduled.
June 22: Steele's phone calls to wife, son released
June 20: Arrest puts Steele back in public eye
June 16: Steele: 'This is a very emotional situation'
---
---