Wed., July 14, 2010
Cable show to feature Yates serial killer case
The case of a Spokane serial killer who stalked prostitutes in the 1990s will be featured on a cable TV show next week. 
Death row inmate Robert Lee Yates, Jr., a former Army helicopter pilot and state p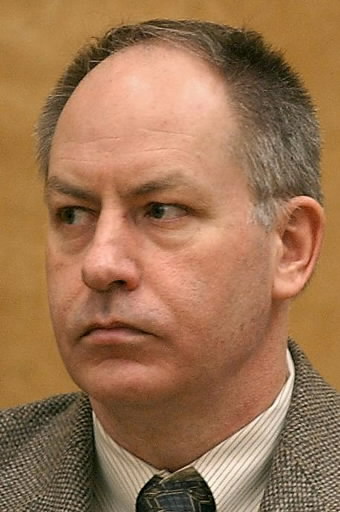 rison guard, will be the subject of an hour-long episode of "Unusual Suspects" on Investigation Discovery, a sister channel to the Discovery Channel.
Yates (pictured) was a married father of five children when police detectives identified him as a serial killer who killed 10 women in Spokane between 1996 and 1998.
Yates confessed to 13 murders and was sentenced in 2000 to 408 years after Spokane County Prosecutor Steve Tucker declined to seek the death penalty.
But the Pierce County prosecutor charged Yates with two murders there, and Yates was sentenced to death in 2002. He remains on death row at Washington State Penitentiary in Walla Walla.
The cable TV show calls Yates the "monster in Spokane."
A news release reads: "A multi-agency task force follows every possible lead, and they gather the murder weapon, a sketch of the killer, and even his DNA, but investigators still have no suspect. Finally, the reexamination of an old clue helps investigators zero in on the culprit. Can they discover the identity of this unlikely murderer before he strikes again?" Sorry to spoil it for you.
The episode airs Monday at 10 p.m. and includes interviews with retired Spokane County sheriff's detectives Rick Grabenstein and Fred Ruetsch, as well as Detective John Miller of the Spokane Police Department, Lynn Everson of the Spokane Regional Health District, and retired sheriff's Capt. Doug Silver.
---
---