Tue., Sept. 27, 2011
Tips sought on man missing since 2010
Authorities are looking for information on a 44-year-old Spokane Valley man who was reported missing in May 2010.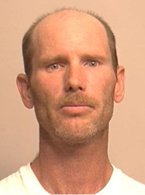 A Kellogg, Idaho, police officer found Terry L. Mattingly's red Ford Tempo in August 2010 when he stopped its female driver, who said she'd bought the car from Mattingly a week earlier in the Rose Lake area.
The Kootenai County Sheriff's Department is following leads on Mattingly's disappearance and would like to speak with anyone who may have knowledge of his whereabouts since spring 2010.
Authorities said last year that Mattingly was reported missing by his daughter on May 17, 2010. Mattingly's daughter said her father "was becoming increasingly paranoid about other family members"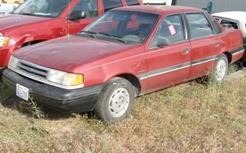 and left his home in the 2100 block of North Lily a week earlier, according to the Spokane County Sheriff's Office.
Detectives entered his information in the national police intelligence network, which led Kellogg police to identify the Tempo.
Anyone with information is asked to call the Sheriff's Department at (208) 446-1300.
---
---