Public invited to Aders' memorial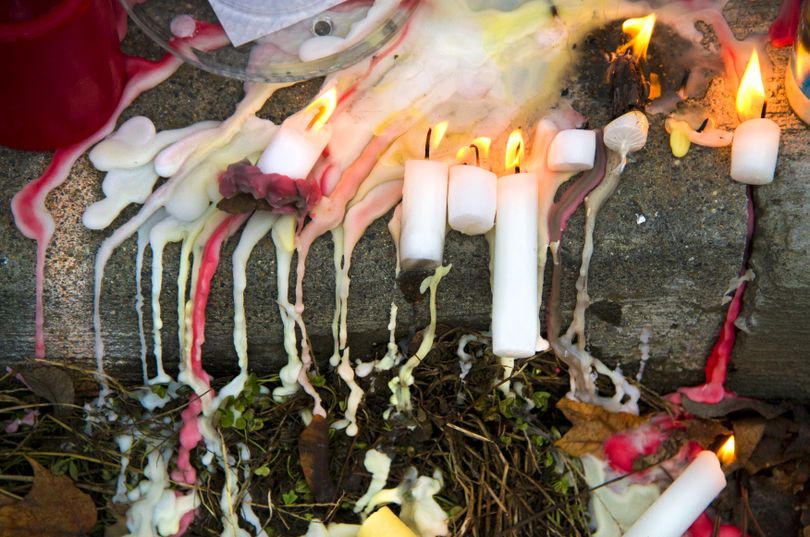 Melted and lit candles mix on the curb at the Ader family memorial at Heroy Avenue and Whitehouse Street Sunday. (SRphoto/Colin Mulvany)
A mother and her two sons killed in a triple homicide last week will be remembered Sunday.
The public is invited to attend the memorial service for Tracy Ader, 32, and her sons Damien, 10, and Kadin, 8, who police say were strangled in their home at 4411 N. White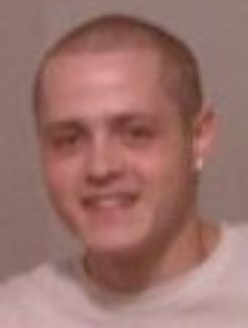 house St. Friday by Dustin William Gilman, 22.
Gilman, who had been staying with the family for several months, was found dead Monday of a self-inflicted gunshot wound to his head.
Ader's stepfather, Steve Ponsness, said today that the public has been overwhelming supportive. They're holding the service at Turning Point Open Bible church, 11911 N. Division St., at 3 p.m. to make sure everyone can attend.
"The public has just been awesome, so how could I deny the public from being there?" Ponsness said. "That'd be just stupid."
Ponsness' brother, Dave, will host the service.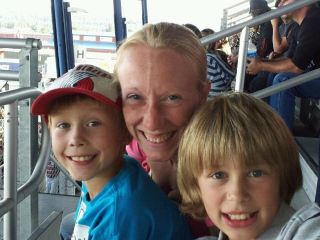 "God has given me the strength to be able to basically deal with everything and not break down emotionally," Ponsness said. "Until yesterday."
Ader and her sons were found dead in the basement of the home Friday. The boys' bodies were located near marijuana plants in the basement.
Ponsness said Tracy's husband, Nick, is authorized to grow marijuana for medicinal purposes because of ailments like gouty arthritis.
Tracy was visiting him in the hospital Thursday and Friday, where he was being treated for pancreatitis, when she returned home Friday to check on the boys, who weren't in school that morning.
The police investigation into the triple homicide is ongoing.
Ponsess said he's still struggling to understand why thishappened, though he realizes he may never know.
"It's almost like he had a split personality, because there's no way in this world I would have ever suspected him of doing something like this, because those kids loved him," Ponsness said of Gilman.
He said Damien and Kadin fought like brothers do, but "I was watching them mature to the point where I could just see them growing up into a great little young men," Ponsness said. "To have them ripped away like that is just something that's really hard to swallow."
A fund to help cover funeral expenses for the Aders is available at Numerica Credit Union.
---
---