Man crashes into police car during chase
A man in a stolen vehicle crashed into a police car during a chase in Spokane Valley earlier today, police said.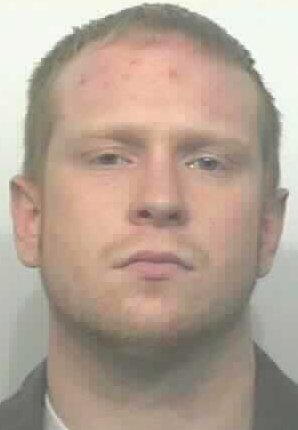 The suspect, Joshua G. Garvin, 27, (pictured) was arrested after the short pursuit in the area of East Sprague Avenue and North Willow Road about 4:30 a.m. Officer Nathan Bohanek tried to stop Garvin after a license plate check on the 1990 Honda Accord he was driving said the car was stolen.
Garvin turned northbound on McDonald from Sprague, then drove westbound on Mission and southound on Argonne at speeds of 50 to 80 mile per hour, according to police.
Police continued the pursuit because vehicle and pedestrian traffic was light. Garvin turned east on Sprague and drove the wrong way on the five-lane road, so officers tried to execute a pursuit intervention technique, but
Garvin swerved to avoid the move and hit the patrol car, "causing damage to both vehicles," according to a news release.
Garvin was arrested after a short struggle. Police found meth, marijuana, drug paraphernalia, shaved car keys and suspected stolen property.
Garvin was treated for a minor injury and booked into jail for several felonies, including possession of stolen property, attempting to elude law enforcement, and possession of a controlled substance, in addition to the warrants and misdemeanor charges. More charges could be added if the property found in his possession is determined to be stolen.
Court records show Garvin was arrested in November on charges of possession of a stolen motor vehicle, posession of a controlled substance, residential burglary and posession of marijuana.
A no-bail warrant was issued Dec. 23 for violating the conditions of a felony sentence imposed in 2007.
---
---