Wed., Jan. 11, 2012
Man missing w/ Pomeranian dog
T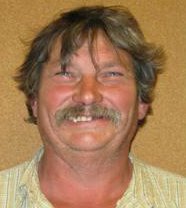 he Pend Oreille County Sheriff's Office asking for help locating a 54-year-old man and his Pomeranian dog.
William J. "Bill" Bailey, 54, had been staying in his car on a friend's property in Cusick when he was reported missing Jan. 3. Bailey is 5-foot-11, 230 pounds with brown hair and blue eyes.
Anyone with possible information is asked to call (509) 447-3151 ext. 2.
---
---