Wed., July 18, 2012
Tips sought on missing stabbing suspect
A 19-year-old Spokane man is wanted in connection with a stabbing at a party in January.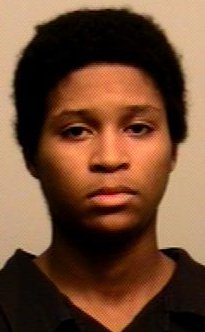 Devenir X. Lewis, 19, was to begin trial July 9 for first-degree assault, but he never showed up. A $15,000 warrant was issued after he failed to show up for a pre-trial conference on June 29.
Lewis is accused of stabbing Michael J. Dowd in the head in the 4100 block of North Nevada on Jan. 28 about 12:59 a.m., according to court documents.
The fight broke out when Michael Langford noticed items in his home that appeared to be staged to be stolen and accused three men, according to court documents. Dowd was treated for injuries to his head and hand.
Lewis had a bloody screwdriver with him when he was arrested, according to court documents.
Lewis, 5-foot-4 and 125 pounds, last gave an address in the 0 block of East Olympic Avenue in Spokane.
Crime Stoppers is offering a reward for tips that lead to his arrest. Anyone with information on his current location.
Anyone with information on his location is asked to call 1-800-222-TIPS or submit tips online.
Tipsters do not have to leave their name to collect a reward but should lave a code name or number.
---
---