Where's the heroin? Oops. Wrong house.
Two suspected serial robbers apparently picked the wrong target back in late May, Spokane police say.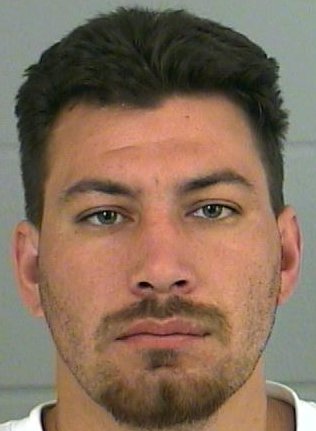 Flint Fire Herrmann, 35, and David Fredrick Smith, 41, are charged with first-degree robbery for an invasion May 29 at a home in the 1900 block of West 26th Ave. Already in jail, they appeared in Spokane County Superior Court on the new charges Tuesday.
A victim told police one of the men "was yelling at the other male telling him they had the wrong people and they should leave," according to court documents. The other man tried to steal a portable video game player "only breaking it instead," police wrote
A resident said she awoke about 11:30 p.m. to a masked man standing next to her bed "pointing a large gun in her face." The woman said the man called her "Chandra" and demanded heroin, hen got very upset when she told him he had the wrong person. The woman feared two other men in the home had been killed , and that she was about to be killed, police say.
Two nights later, Herrmann and Smith successfully robbed a home in the 4400 block of East 46th Avenue of drugs and cash. They're also suspected in a robbery that same night at a home on West Spofford Avenue. Smith also is believed to have shot Robert Ruth during a robbery on West Princeton Avenue on May 29. Ruth is accused of helping cop shooter Charles Wallace.
Police arrested Smith in June and searched his home in the 2600 block of West Dell Avenue, where they recovered bandanas, a ski mask, 9 mm gun and a .380 Revolver.
Herrmann was arrested July 16.

---
---