Thu., June 7, 2012
CdA robbery linked to Spokane cold case
Investigators believe a sex offender on trial for the 1992 murder of a Spokane Valley furniture store owner robbed a children's apparel store at gunpoint three hours before the fatal shooting.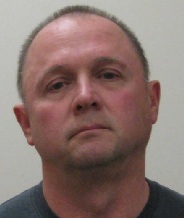 A judge has heard testimony from Steve and Teresa Benner, who owned the Kid's Fair clothing store in the Sunset Mall in Coeur d'Alene.
The store was robbed at gunpoint Nov. 7, 1992, about 5 p.m. The couple's two children, ages five and two, were present. The robber ordered employee Kathy Ward to handcuff Steve Benner, then handcuff herself to Benner. He stole their money and credit cards and left.
The Benners told police at the time that he was wearing a fake beard and a black baseball hat that said "Solid Gold." That hat and a piece of the beard was found at the scene of the murder and robbery at Cole's Furniture Store in Spokane Valley, which occurred about 8 p.m. on Nov. 7, 1992.
Store owner Brian Cole was fatally shot when he tried to overpower the robber after the robber said he might harm Cole's wife, who uses a scooter.
Spokane County detectives submitted that beard for DNA testing in late 2010, and it matched a DNA sample from Patrick K. Gibson, who was arrested in May 2011. The Benners identified him from a photo montage as the man who robbed their store.
Gibson's bench trial resumes today before Spokane County Superior Court Judge Tari Eitzen.
Gibson's extensive criminal history includes convictions for rape and robbery in Multnomah County, Ore., in 1979, as well as kidnapping in Nevada in 1978. He was convicted of bank robbery in federal court in California in 1996 and served 12 years in prison.
---
---