Wed., June 13, 2012
911 call in homeowner shooting released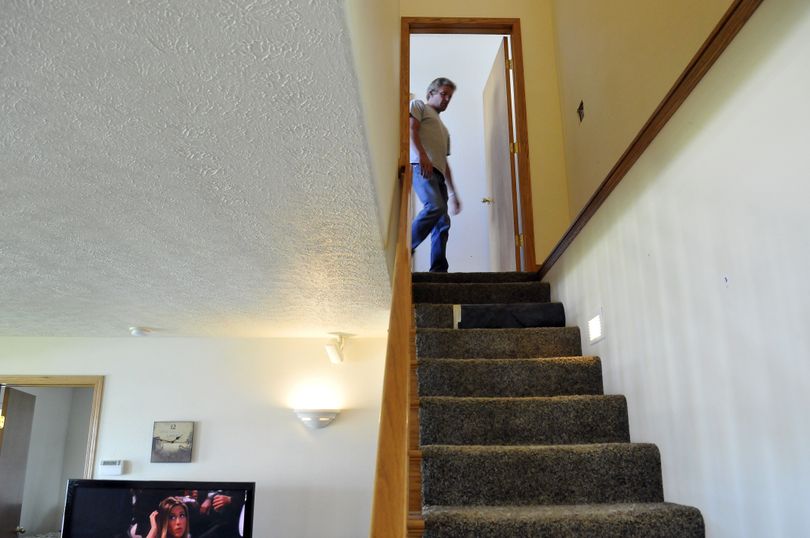 In this file photo, Doug Snarski, 55, stands at the top of the stairs where he shot an intruder in his home last month. (SR/Jesse Tinsley)
A Newman Lake homeowner did nothing wrong when he shot his girlfriend's ex to death after being threatened by him with guns last month, prosecutors say.
Spokane County prosecutors said Tuesday that no criminal charges will be filed against Doug Snarski, 55, for the homicide of Sean Parsons on May 13.
Read the rest of my story here.
Past coverage:
May 15: Man shoots, kills armed intruder
WARNING: THE 911 CALL POSTED ABOVE CONTAINS CRUDE LANGUAGE AND GUN VIOLENCE.
---
---