Wed., May 30, 2012
Trial begins in '92 cold case murder
Trial began Tuesday for a career criminal sex offender linked to a 1992 Spokane homicide by DNA on a fake beard.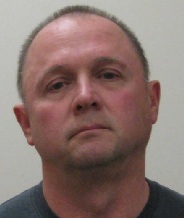 Patrick K. Gibson, 60, is charged with first-degree murder for the shooting death of Brian Cole, 48, of Nov. 7, 1992, during a robbery at Cole's Traditions in Oak, a furniture store on East Sprague in Spokane Valley.
The case was featured on "America's Most Wanted" in 1993, but the investigation went cold until detectives in the last few years re-tested evidence and Gibson's DNA was found on the beard, which was left at the murder scene.
Gibson, a level 3 sex offender living in Stanwood, Wash., was arrested in May 2011.
Records show he was convicted of rape and robbery in Multnomah County, Ore., in 1979 after robbing a Portland restaurant, forcing a waitress into his car and raping her at a rest stop. He also was convicted in federal court in Nevada of kidnapping, aiding and abetting and conspiracy to kidnap. He also was convicted in Douglas County, Nev., of robbery after holding up a gas station in 1978, kidnapping a 17-year-old boy and a 19-year-old woman, then sexually assaulting the woman and leaving both tied up.
He served prison time, then was convicted in 1996 of bank robbery and aiding and abetting in federal court in the Eastern District of California. He was sentenced to 12 years in prison.
According to previously published reports, on the night of Cole's homicide in 1992, police allege Gibson entered the store about 8 p.m. and demanded money, then became angry when he was told they didn't have any cash.
Cole asked the armed assailant if he would harm a handicapped woman, referring to his wife, who used a scooter due to multiple sclerosis. The man replied he "just might," the sheriff's office said.
In an apparent attempt to protect his wife, Cole tried to overpower Gibson, authorities said, who fired three shots, hitting Cole in head and chest.
Gibson chose a bench trial instead of a jury trial, meaning Superior Court Judge Tari Eitzen will hear the case against him and decide whether there's enough to convict. Testimony began Tuesday.

---
---