Wed., Sept. 12, 2012
What if Straub doesn't get commissioned?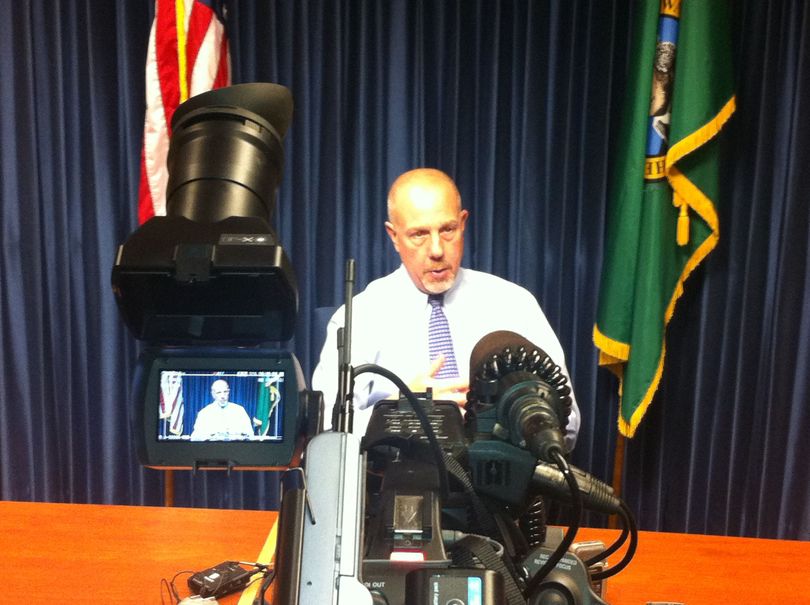 If the Washington State Criminal Justice Training Commission today doesn't grant the new leader of the Spokane Police Department's request to waive a requirement to join the state police academy, it's unclear if the city will bother making him the chief.
City officials are confident that the commission will allow Spokane's new director of law enforcement, Frank Straub, to become a commissioned officer without having to take the usual five-month training required to earn the status based on his 28-years of experience in law enforcement.
"The City of Spokane believes that Mr. Straub has the background, training and expertise to lead the Spokane Poice Department and to quickly become an asset to our community," said a letter signed by Mayor David Condon to the training commission. (The full letter and Straub's resume are attached to this post.)
The City Council's decision on Monday to name Straub the director of law enforcement included a provision that he become the police chief as soon as he becomes a commissioned officer.
Asked if he would join the police academy if the commission denies his waiver request, Straub said that that decision would be made later. If Mayor David Condon determines not to send Straub away to the academy for five months, that likely means Straub, whose starting salary is $152,737, would remain the director of law enforcement and the city would be without a chief. Interim Police Chief Scott Stephen will become assistant chief when Straub start works Oct. 1 first even if Straub isn't the chief, city spokeswoman Marlene Feist said.
Until he becomes commissioned, Straub doesn't have the authority to arrest people.
The union that represents higher-ranking officers, the Spokane Police Lieutenants and Captains Association, has strongly backed Straub's appointment. But the union representing the rank and file, the Spokane Police Guild opposed Straub's appointment to a director's position rather than chief.
Guild President Ernie Wuthrich, a detective, said the union is opposed his appointment to the position on principle. City officials should have waited until Straub is a commissioned officer, he said.
Wuthrich said Straub has an impressive resume and that once Straub is commissioned, the union will have no opposition to his selection.
"I like what I've heard him say so far," Wuthrich said after attending Straub's press conference on Tuesday.
Lt. Joe Walker, president of the Lieutenants and Captions Association, was on a panel of law enforcement officials who considered the finalists for the job. He, like a majority of the panel, did not believe Straub was the best pick. But Walker said Monday that after having a chance to talk to Straub more in-depth, he's changed his stance.
"My first impression was wrong," Walker said. "We are looking forward to working with him and expect great things from him and the police department."
---
---