Tue., June 11, 2013
Gavel down on Spec Sess 1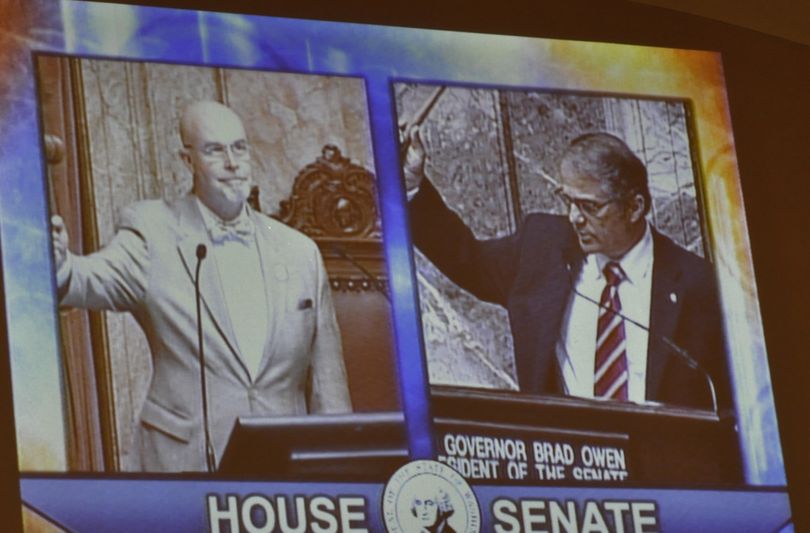 Speaker Pro Tem Jim Moeller and Lt. Gov. Brad Owen are projected on the wall of the Senate as each brings down a gavel to close the special session.
OLYMPIA -- The First Special Session of the 2013 Legislature closed this afternoon with the bang of gavels in the Senate and House, and a smattering of applause from legislators in their seats.
Or as they'd probably say on ESPN, the First Special Session is in the books...
Day one of the Second Special Session starts at 9 a.m. Wednesday.
---
---